This blog was written by Arielle Earn and Kennedy Bucci. Arielle is an undergraduate student double majoring in Biodiversity & Conservation Biology and Political Science. Previously, she worked as an intern for the Center for Global Change Science at the University of Toronto to research the current state of knowledge on plastic pollution in the Laurentian Great Lakes. She is currently working as a research assistant in the Lab of Ocean Conservancy Science Advisor, Dr. Chelsea Rochman, to help identify the sources of microplastic pollution to watersheds across North America.
Kennedy is a Ph.D. candidate in the Rochman Lab at the University of Toronto and works in collaboration with the Ontario Ministry of the Environment, Conservation and Parks. Her research focuses on the biological and ecological effects of microplastic pollution in freshwater environments.
Love our content?
Sign up to never miss an update!
…loading
Thanks for signing up for Ocean Conservancy emails.
The Great Lakes contain 21% of the available fresh water on Earth and support a population of approximately 30 million people and 4,000 species of wildlife. They provide drinking water for 1 in 4 Canadians and 1 in 10 Americans, and fuel our economies through fisheries, industry, tourism and recreation. Sadly, pollution has threatened all of the Great Lakes for nearly six decades.
In 1965, Lake Erie—one of the five Great Lakes of North America—was declared dead. Intense eutrophication (excessive nutrient concentrations), caused by years of nutrient emissions from industrial and agricultural runoff, severely threatened the health of Lake Erie and critically endangered the resources drawn from the lake.
As a result, experts and environmental groups initiated a massive and comprehensive study of the lake and the public took note. This environmental catastrophe on Lake Erie (which straddles the border between Canada and the United States) prompted both heads of state to create and implement the Great Lakes Water Quality Agreement in 1972. This agreement was put in place "to restore and enhance water quality in the Great Lakes ecosystem." Management actions from both federal governments brought Lake Erie back to life. This internationally renowned environmental catastrophe became a success story of how countries could work together through sound science and bilateral negotiations to reverse environmental harm. Globally, we are beginning to understand the implications of our unsustainable relationship with plastic waste. Consequently, plastic pollution is a ubiquitous contaminant in aquatic environments, and the Great Lakes are no exception.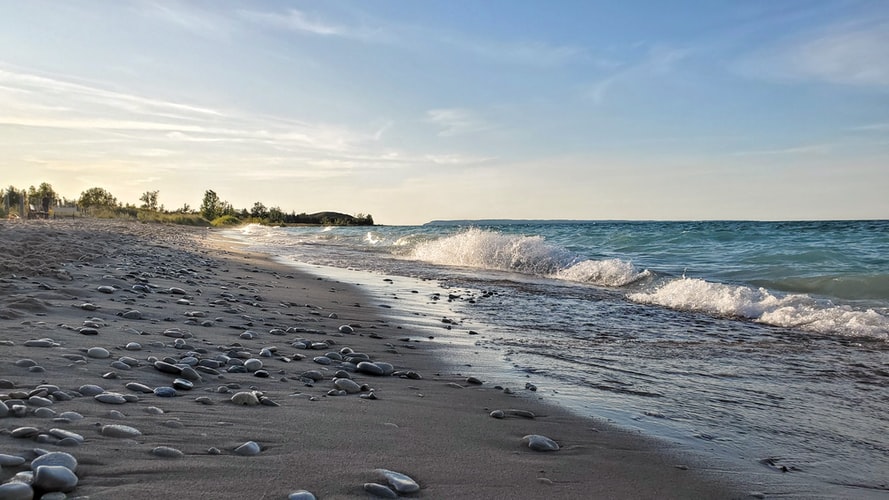 In the winter of 2018, Environment and Climate Change Canada asked us to write a systematic review to inform the Canadian Federal Government about the severity of the issue of plastic pollution in the Great Lakes. We were also asked to identify mitigation measures and policy recommendations based on our findings.
Our review shows contamination in surface waters, shorelines, sediments and wildlife across the Great Lakes and their tributaries. In fact, the concentration of plastics in Great Lakes surface water are some of the highest found in the world. The maximum count of plastic from the Great Lakes surface waters (approximately 1.2 million particles/km) is higher than the maximum count in the North Pacific "Garbage Patch"! Researchers have also reported microplastic contamination in surface waters, sediments and nearly all species of Great Lakes wildlife that they've examined.
By analyzing Ocean Conservancy's International Coastal Cleanup data, we show more than 3.5 million pieces of large plastic debris were collected by citizen scientists along the shorelines of the Great Lakes in a three-year period. The majority of those items were single-use plastics with cigarette butts, food wrappers, bottle caps, plastic bottles, plastic bags, straws/stirrers and drink lids being the most common.
To understand how these plastics impact wildlife in the Great Lakes, we broadened our search to look at effects across all freshwater organisms. We found that plastics can cause a range of effects on individual organisms, populations and even communities.
One study from our review tested the effect of microfibers and microbeads on a species of zooplankton – a freshwater flea. The researchers found that the outer shell (the carapace) of the flea ­was damaged when exposed to plastic microfibers in the lab. This plastic-induced damage further caused a reduction in the zooplankton's reproductive capacity. A damaged flea may seem insignificant, but this type of effect is particularly daunting because zooplankton makes up the base of many food webs around the globe, including the Great Lakes. These zooplankton are in-part responsible for controlling algae blooms in shallow lakes and without them, larger algae blooms can cause eutrophication disasters like the death of a great lake. Nevertheless, both direct and indirect effects of plastic pollution in the Great Lakes remain largely unknown. However, results like these suggest there may be effects of plastic pollution on Great Lakes wildlife that need further investigation.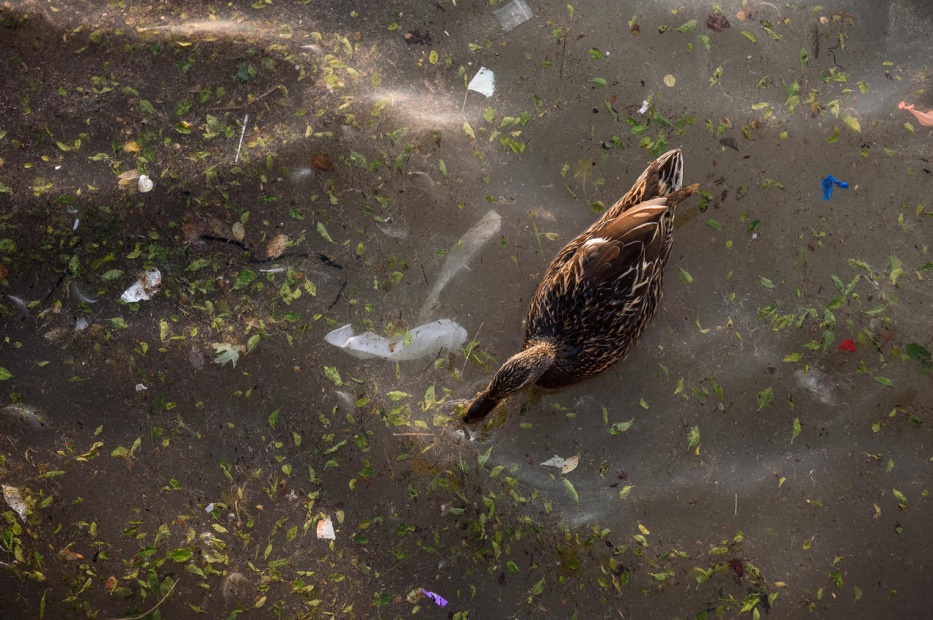 The studies making up our review informed the recently proposed ban on certain single-use plastics in Canada; these include plastic bags, stir sticks, 6-pack rings, cutlery, straws and some food service ware. All of these single-use plastic items are observed as litter on the Great Lakes shorelines during the International Coastal Cleanup. Some of the strategies we identified in our review, such as making producers responsible for end-of-life disposal (i.e., extended-producer responsibility), have also been proposed under Canada's Proposed Integrated Management Approach to Plastic Products to Prevent Waste and Pollution. This is a huge step forward for the Great Lakes in tackling the plastic pollution problem.
As mentioned above, the federal governments of Canada and the United States signed the Great Lakes Water Quality Agreement in 1972 to save a system of lakes that were deemed invaluable. The bilateral agreement was supposed to protect these bodies of water from pollution and keep them healthy for future generations.
Today, we understand that the Great Lakes are once again threatened and we must act now to combat the ubiquitous problem of plastic pollution. Canadians and Americans alike must do their part if we are to succeed at cleaning up the Great Lakes once and for all.