Ghost gear is a problem that never stops: every minute of every day, one metric ton of abandoned, lost or discarded fishing gear enters our ocean. And once it's there, it wreaks havoc; harming valuable fish populations, aquatic life and ecosystems.
Never miss an update
Sorry, but we failed to add you to the list. Please try
again or contact 1.888.780.6763
…loading
Thanks for signing up for Ocean Conservancy emails.
<!– –>
2020 didn't go the way any of us expected but it didn't stop the Global Ghost Gear Initiative (GGGI) from making progress to tackle this threat. Though we were unable to travel or gather in person, our critical work to protect our ocean and aquatic environments from ghost gear continued. Last week, with support from the government of Canada's ghost gear fund, we released our 2020 annual report, detailing our achievements from the last year. From facilitating prevention and retrieval projects across the globe to welcoming more than 20 new members and two new governments, we managed to stay busier than ever.
Here are some of my personal highlights from the past year in ghost gear:
1. We welcomed Mexico and the United States into the GGGI.
In July 2020, the United States officially signed on to the GGGI, marking a major milestone moment for the initiative. The United States is the world's largest economy and is one of the top seven capture fishery producers globally, making up 6% of the world's total catch production and accounting for 19% of the world's total seafood consumption. Mexico followed suit in November with the full backing of several federal Ministries, paving the way for increased data gathering and project work in Mexico and allowing for additional opportunities for collaboration across North America.
2. We developed corporate engagement tools and ran a peer-to-peer best practices webinar series.
In collaboration with Chronos Sustainability, the GGGI created a suite of virtual and interactive tools designed for GGGI members directly involved in the seafood supply chain on how to implement the GGGI Best Practice Framework (BPF) in their businesses. We taught our members how to use these tools at a series of webinars, managing to stay connected across the globe.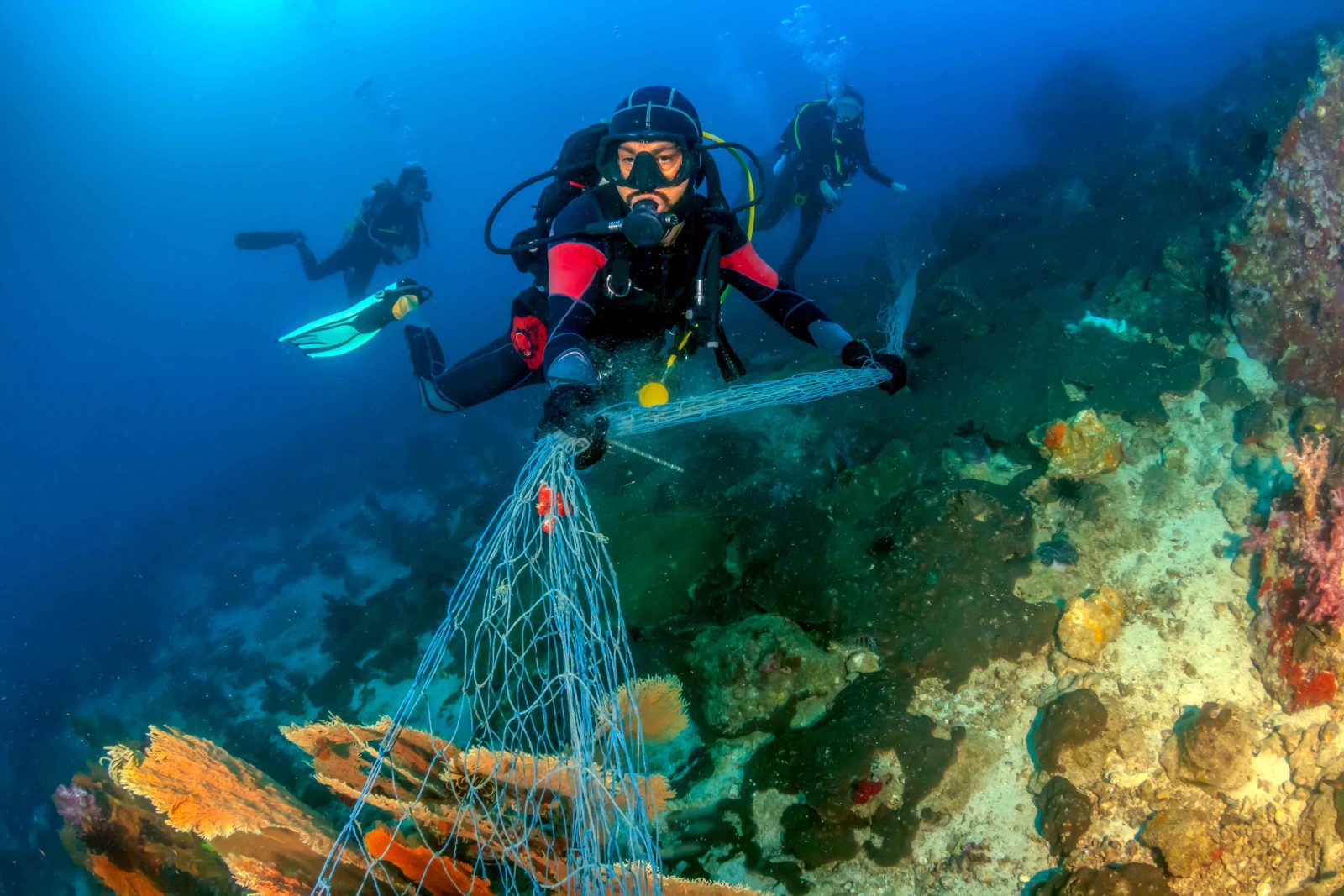 3. We scaled up our work in Indonesia.
With support from the Bumble Bee Seafood Company and the Indonesian government, we focused our attention on trialing and implementing gear marking at a manufacturer level, supporting the development of fishing gear recycling infrastructure, and removing lost or discarded fishing gear from marine ecosystems.
4. We continued the legacy of GGGI co-founder Joanna Toole.
In 2020, we worked with our first round of Joanna Toole award recipients, the Stand Out for Environment Restoration Initiative and the International Pole and Line Foundation (IPLNF). We also welcomed our first Joanna Toole intern, Jenna Schwerzmann, who worked with the GGGI team at Ocean Conservancy for three months.
Read more about GGGI's accomplishments in 2020 in their annual report.
Never miss an update
Sorry, but we failed to add you to the list. Please try
again or contact 1.888.780.6763
…loading
Thanks for signing up for Ocean Conservancy emails.
<!– –>
The post Reflecting on Global Ghost Gear Initiative's Conservation Wins in 2020 appeared first on Ocean Conservancy.