For those of us at Ocean Conservancy, Earth Day was less of a day and more of a week-long event this year, and we couldn't be happier with the outcomes. Ocean-based climate solutions were at the heart of the discussions during Ocean Conservancy's and the United Nations Foundation's event How Ocean-Based Solutions Contribute to Net-Zero.
At President Biden's Leaders Summit on Climate, President Biden announced the United States' new Nationally Determined Contribution, which is the country's climate commitment as part of the Paris Agreement, to reduce U.S. emissions by 50-52% compared to 2005 levels. After the last four years, this is the type of action we want to see more of from the Biden-Harris administration. Within this new climate commitment, the administration specifically calls out ocean-based solutions such as offshore wind, blue carbon and unlike in many climate plans and events, shipping didn't get off the hook this time and was similarly included.
For a sector that accounts for as much greenhouse gas (GHG) pollution as a G7 country like Germany or Japan, it's a welcome sign that greater attention and action is focused on the shipping industry and that it's setting us on a better course at last. Let's talk through all of the new action on shipping we heard during Earth Week, and what it all means for climate action overall within the industry.
Love our content?
Sign up to never miss an update!
Sorry, but we failed to add you to the list. Please try
again or contact 1.888.780.6763
…loading
Thanks for signing up for Ocean Conservancy emails.
<!– –>
First is Special Envoy for Climate John Kerry's ambitious call to work with the International Maritime Organization(IMO) to achieve absolute zero-emissions shipping by 2050, and the inclusion of action on domestic and international shipping within the United States own Nationally Determined Contribution (NDC). Right now, the International Maritime Organization (IMO) has set a target of reducing emissions by 50% by 2050 from 2008 levels, before fully decarbonizing at some point. We've talked before about how this target falls well short of the Paris Agreement's goal of keeping warming under 2°Celsius, and how far off the mark we are from even this more modest target. Instead of settling for half, Kerry's remarks set a new guiding star for ambition at the IMO, one which was quickly echoed by Deputy Prime Minister, Minister of Justice and the North Sea Vincent Van Quickenborne of Belgium, who proposed a cut of emissions by 55% by 2030 alongside 100% by 2050.
It's important to note that neither of these targets are "net-zero" targets, but are absolute-zero targets. While net-zero by 2050 is a great starting point, considering the long lifespan of marine ships, shipping companies need clear signals that our ultimate priority rests with preventing emissions before they happen rather than something to be offset after the fact. We also recommend plenty of actions we can start taking today to meet this goal or surpass it.
Another fantastic signal was sent by the United Kingdom's commitment to include shipping and aviation in their national climate accounting, with a plan to cut the sectors' overall emissions by 78% by 2035. By bringing shipping under the fold, nations can finally take ownership of all climate impacts associated with their economy. It's a great marker for other nations to follow, especially if they're pairing it with international action at the IMO.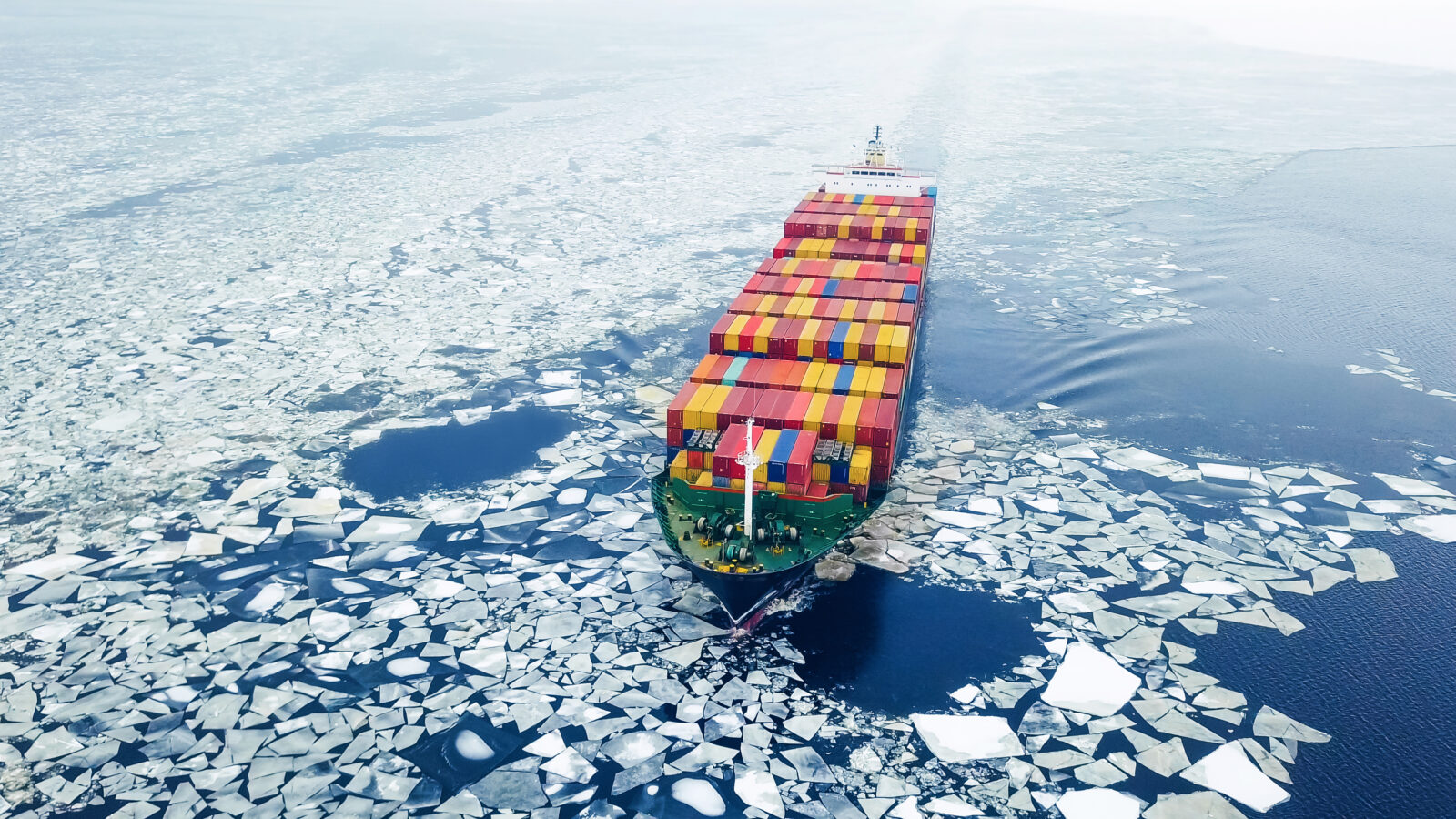 Other countries pledged spiritually similar actions. For example, Norway's Minister of Climate and Environment Mr. Sveinung Rotevatn also reiterated their commitment to reducing domestic shipping emissions by 50% by 2050.
Outside of new commitments, we also heard exciting announcements that touched on the technology or policy we need to see to help achieve an emissions-free future for the shipping industry. Japan's Deputy Director-General for Engineering Affairs, Maritime Bureau, Ministry of Land, Infrastructure, Transport and Tourism Hideaki Saito pledged a zero-emission commercial vessel on the water by 2028. This is another key piece of the decarbonization puzzle for shipping. Zero emissions ocean-going vessels need to be produced as soon as possible and they must be capable of running on truly zero-emissions fuels produced by renewable resources. As the World Bank reiterated in April, this is a huge opportunity for developing countries like Chile with abundant renewable resources.
Building the overall framework for these fuels to take off commercially may require a market-based measure, and His Excellency President David Kabua of the Marshall Islands signaled what an ambitious proposal to tackle this price should look like. The Marshall Islands and the Solomon Islands have submitted a proposal to the IMO's next meeting in June for a levy of 100 dollars per tonne of CO2. By placing a price on carbon that ratchets up over time, the Marshall Islands offer a framework that could fund both the research and development shipping companies want, as well as provides funds for climate adaptation efforts that these Pacific Island nations need in the face of rising sea levels and fiercer storms.
Taken together, the commitments and announcements countries made during Earth Week set the table for a hearty meal of ocean-based climate actions. With a target of zero emissions by 2050, ships on the water, a full accounting of shipping emissions and backed by the kind of levy to help green fuels soar, we have a clear course charted to tackle this challenging sector. We're excited to work with all these countries to make their commitments in Earth Week a reality.
The post Nations Make Waves on Ocean-Climate Action appeared first on Ocean Conservancy.