At Ocean Conservancy, we have always been guided by the latest and best science in our efforts to combat marine plastic pollution. Recent research affirms that we need a suite of solutions to reduce the amount of trash in the ocean reducing the amount of plastic we use, better managing the plastic we do need and cleaning up the mess we've made.
Stay Current
…loading
Thanks for signing up for Ocean Conservancy emails.
Although we work on the reduction and management of marine debris, our roots are firmly in cleanup. For more than 35 years, Ocean Conservancy has led the International Coastal Cleanup with an amazing group of partners. In that time, we have collected 339,742,521 pounds of trash. While we are proud of those numbers, science is telling us that it's not enough. We need to do more, including exploring new ways to keep plastic from reaching the ocean through trash traps.
While we understand their potential value, Ocean Conservancy has no experience with trash traps. That's why we are so excited to begin our trash trap journey by deepening our collaboration with the Centre for Marine Life Conservation (MCD), a longtime International Coastal Cleanup partner. A leader in ocean protection in Vietnam, MCD created a cost-effective, locally-built trash trap specifically designed for their country's many rivers. A prototype trap has been operating successfully in the Red River for the last year, collecting 18 tons of marine debris.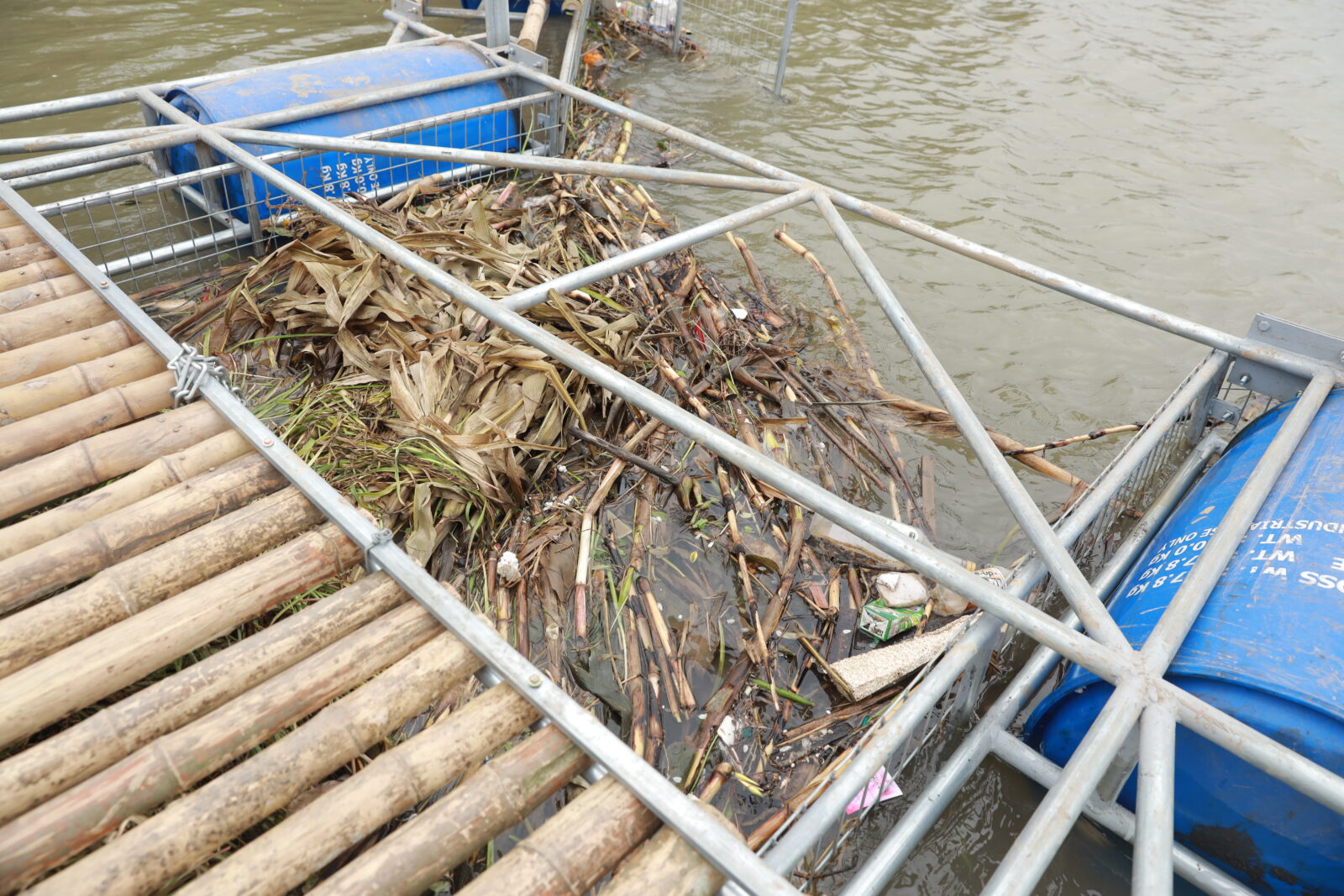 We saw an opportunity to pair MCD's pioneering efforts and deep knowledge of local context with Ocean Conservancy's global reach and scientific expertise. Our goal: To build, test and install simple, effective, cheap and scalable trash capture devices. Through our partnership, MCD was able to improve and refine its original design. We took a big step forward last week when the first improved trash trap began operations on the Red River. This is just beginning. Together, we will install five trash traps in Vietnam through this collaboration.
Those devices will keep a lot of trash out of the ocean. We will also analyze what the traps are capturing to better understand more about the volume and types of trash in the river, seasonal variations, and other information that will help us engage communities to increase awareness and inform locally appropriate solutions.
We are also grateful to be conducting this work under the auspices of the Clean Currents Coalition. As part of this initiative, we are one of nine teams working in different places with different approaches around the world to stem the flow of plastic waste from rivers to the ocean. This means we are not limited to the experience we gain from our five trash traps in Vietnam. We will also be able to share and learn from the other members of the Clean Currents Coalition to collectively improve trash traps for all of us.
We will also take what we learn through this initial effort back to our own deep network of partners around the world, in the International Coastal Cleanup and elsewhere, and will look for new opportunities to support and empower them in our common goal of an ocean free of trash.
Love our content?
Sign up to never miss an update!
…loading
Thanks for signing up for Ocean Conservancy emails.