Through Ocean Conservancy's participation in the Sport Positive Summit in the Fall of 2020, we were privileged to meet with Dr. Jessica Murfree, Ph.D. and learn about her interest in the subject of climate impacts on sports. For her Spring 2021 Sport and the Environment class in the University of Louisville's Sport Administration Program, she invited us to sit in on her students' final project presentations. The class showed an understanding of the interconnectedness between what happens in our ocean and how it can have an effect on professional, collegiate and individual athletics. From harmful algal blooms in the Great Lakes impacting the Ohio River and leading to cancellations of an Iron Man race to the more frequent postponements and rescheduling of summer sports due to extreme heat, the class demonstrated an understating of these challenges and an eagerness to come up with different types of solutions.
Love our content?
Sign up to never miss an update!
Sorry, but we failed to add you to the list. Please try
again or contact 1.888.780.6763
…loading
Thanks for signing up for Ocean Conservancy emails.
<!– –>
Out of the many outstanding projects from the class, three examples from students Dwayne Depp, Spencer Stone and Amanda Barr stood out for their creativity, detailed plans and geographic relevance. Here is a look at their ideas:
Dwayne Depp – Class of 2021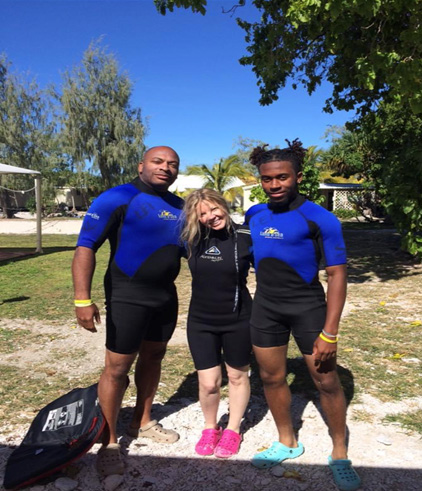 Major: Science
Hometown: Versailles, Kentucky
Project: Best Bay Reusable Fan Bag and Biscayne Bay Cleanups with Miami Heat
When Dwyane Wade and LeBron James led the Miami Heat to consecutive NBA Titles in 2012 and 2013, they inspired a generation of young fans from across the country. One of those fans was Dwayne Depp. Depp, a former track star who traveled with Team USA for the Down Under Tour in 2016, credits Dr. Murfree with opening his eyes to the ways the environment can impact sports. During his trip with Team USA in 2016, one of the stops was Australia, where he was able to get certified and dive the Great Barrier Reef. It was a life-changing experience for him and he credits that time underwater and his passion for the Miami Heat in crafting his idea.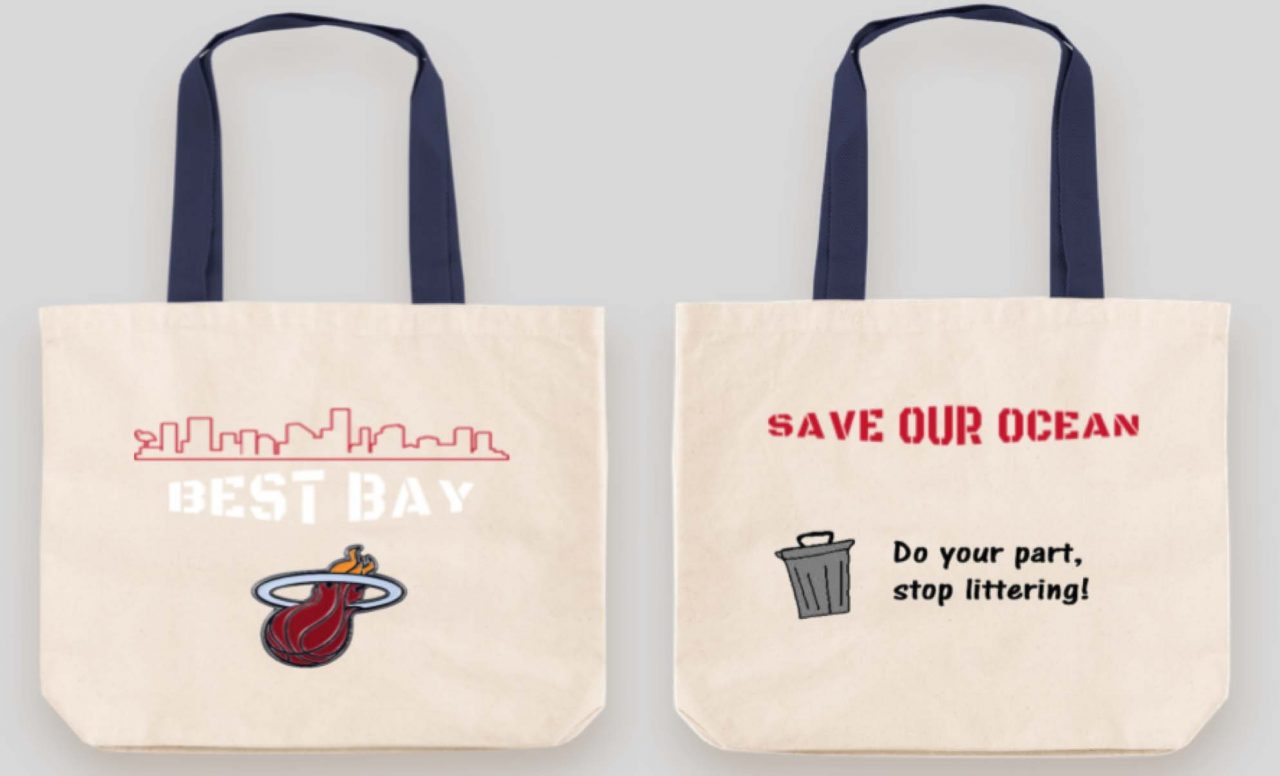 For Heat fans, he proposed a reusable bag for use both inside and outside the arena. He tapped into nostalgia, using the team's throwback logo from the 1990s, a tip of the cap to the Alonzo Mourning, Tim Hardaway days. There is no shortage of Heat legends, from the aforementioned Mourning and Hardaway to Team President Pat Riley, Wade, Shaq, Udonis Haslem and more. Depp proposed working with those players and the current roster to do a series of cleanups along Biscayne Bay. Few NBA teams share as strong a connection to the water as do the Heat and by connecting those dots, Depp's idea hits the mark.
Spencer Stone – Class of 2021
Major: Sport Administration
Hometown: Bellevue, Washington
Project Idea: Green Gunner Season Ticket Promotion with Arsenal Football Club
If you've ever been to or known anybody from the Pacific Northwest, you'll understand how important nature and environmental stewardship is for locals. Spencer Stone is a member of that club, growing up in Bellevue, Washington, where weekend activities included hiking, white water rafting and a lot of time outside. In grade school, Stone and his classmates worked on a project around the sea-level rise in Alaska and its impact on those communities. That background traveled with him to Louisville, where he would combine his interest in the outdoors and his passion for sports.
Stone, an avid football fan, chose Arsenal (his favorite English Premier League club) for his sustainable season ticket project. Arsenal fans are passionate about their club and the Gunners are one of the leading clubs when it comes to environmental action and sustainability, finishing second in the Sport Positive Sustainability Table. Stone's idea connects the fan base and the club's environmental work, with a promotion for season ticket holders to get a piece of Emirates Stadium, via commemorative seats made from ocean plastic. He also proposed working with Arsenal players and legends to wear green kits, made from recycled ocean plastics. The project doesn't end with the fans, it also brings in the stadium vendors, encouraging action on their part to make match day single-use plastics free.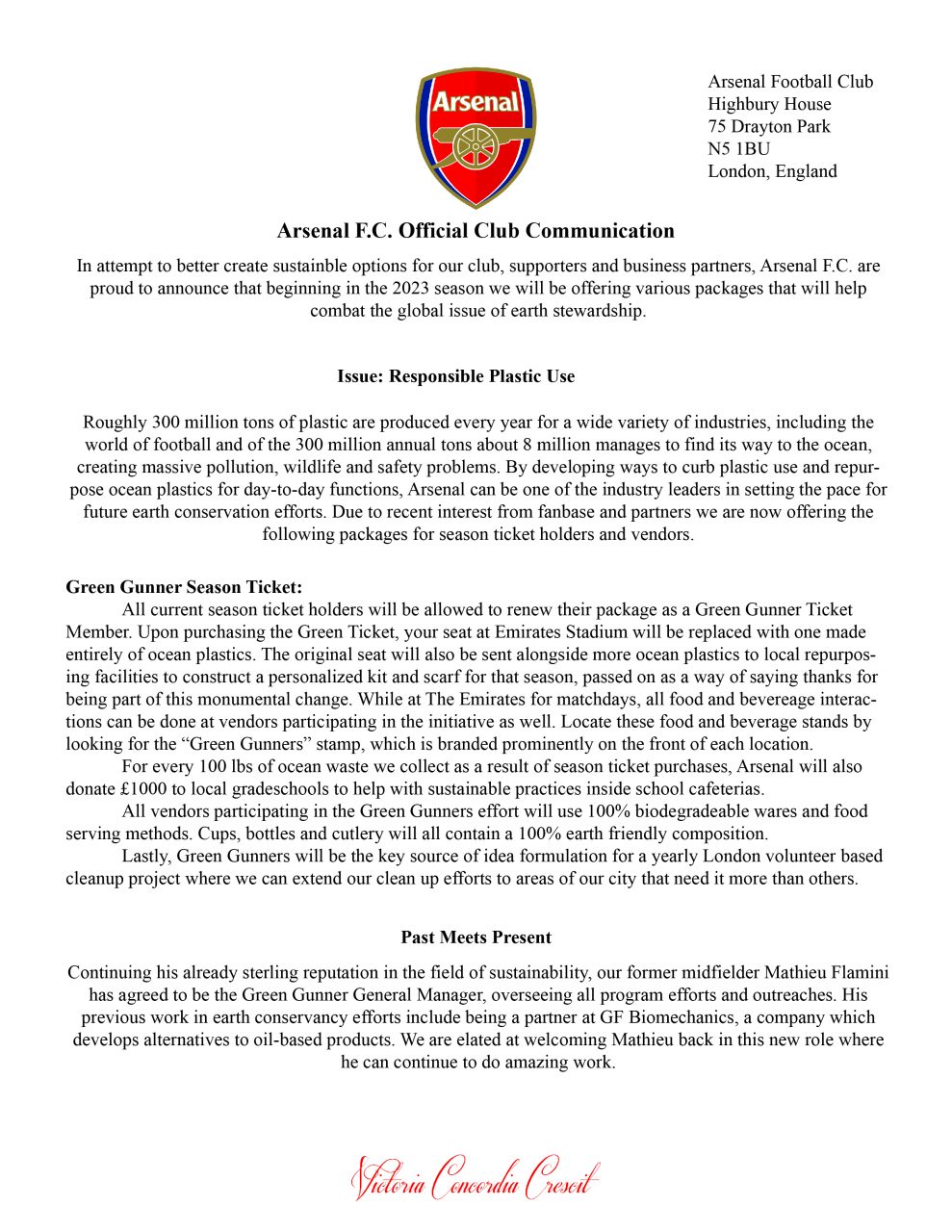 Amanda Barr – Class of 2021
Major: Sports Administration
Hometown: Louisville, Kentucky
Project Idea: Recycling Nights with the Milwaukee Brewers
Louisville is home to Louisville Slugger, the official bat of Major League Baseball (MLB) and also home to the Louisville Bats, the Cincinnati Reds Triple-A affiliate, so it's no wonder that Louisville-native Amanda Barr chose a baseball team for her project. Barr, who is currently interning with the Bats, didn't think much about the connections between sports and sustainability growing up. It wasn't until her class with Dr. Murfree that she realized the opportunities for sports to get on the field and play a role in climate action.
The Milwaukee Brewers are one of the most active MLB clubs when it comes to sustainability and it was that background that led Barr to choose them for her project. Fan nights are common throughout sports and are a great way for teams to interact with their supporters. Barr proposed taking this existing program with the Brewers and making it into a sustainably focused event for fans, where they could bring in their plastic debris from home or work and turn it in for the club for disposal and repurposing. In return, fans would get a reusable Brewers bag for use in their daily lives. Like Depp in utilizing Biscayne Bay, Barr also would encourage Brewers players to join fans for select cleanups along Lake Michigan which is only 3.9 miles from the ballpark.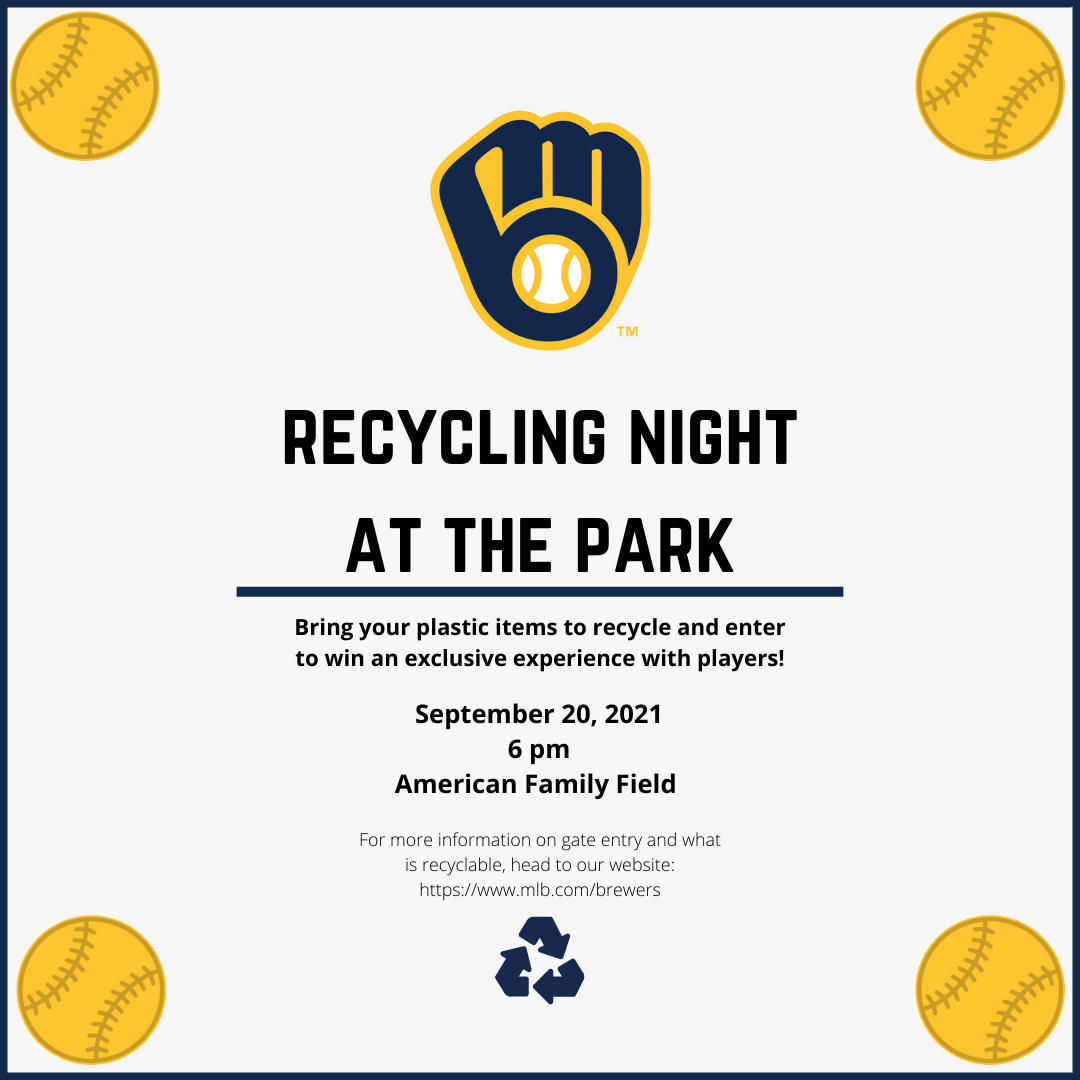 As you can see, when these students enter the workforce, they will be bringing ideas and enthusiasm to this growing sector. The common thread between all of these is the impact that one person can make and in this case, it was Dr. Murfree's energy, knowledge and mentorship that led them to these outstanding ideas and will surely stay with them throughout their careers. Dr. Murfree will begin a new chapter this summer as a visiting professor at Texas A&M University where she will continue to focus on the intersection of climate and sports and we wish her and all of her students the very best. To follow Dr. Murfree's work, please check in here.
Love our content?
Sign up to never miss an update!
Sorry, but we failed to add you to the list. Please try
again or contact 1.888.780.6763
…loading
Thanks for signing up for Ocean Conservancy emails.
<!– –>
The post For Ocean Action in Sports, Go To … Louisville appeared first on Ocean Conservancy.