Eight of the best films of 2021
(Image credit: Melissa Lukenbaugh, Courtesy of A24)
BBC Culture film critics Nicholas Barber and Caryn James pick their highlights of the year so far, including Nomadland, Another Round and Minari.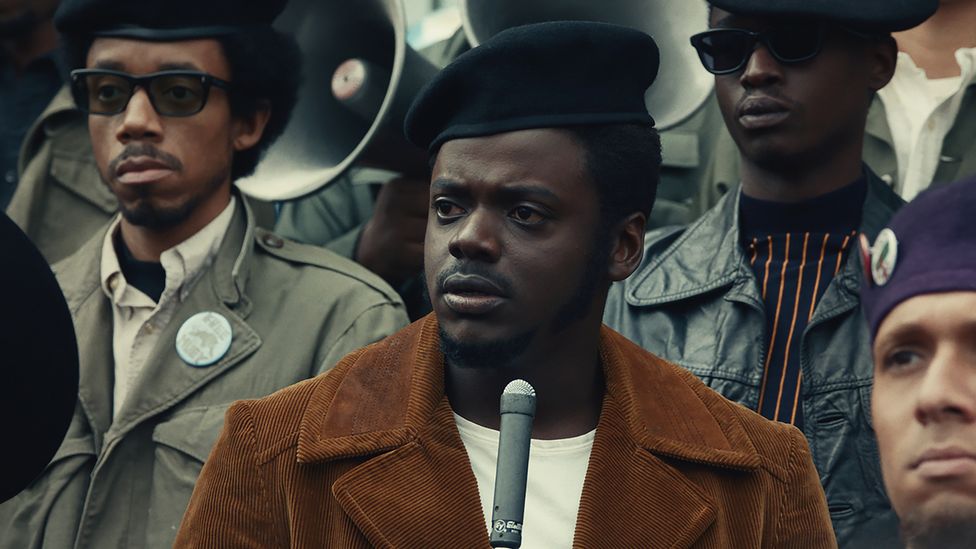 (Credit: Warner Bros Pictures)
Judas and the Black Messiah
The true story of Fred Hampton, the Black Panther Party leader who was murdered in 1969 on orders from the FBI, becomes high drama in director Shaka King's film, which is by turns suspenseful, action-filled and intimate. Daniel Kaluuya's Oscar-nominated performance as Hampton is so charismatic – he was a passionate revolutionary and a dynamo of a public speaker – that it demonstrates why the FBI feared Hampton would become a Messiah. LaKeith Stanfield brings wiliness and desperation to the Judas figure, who infiltrates the Panthers for the government and betrays Hampton. Beyond these electrifying personal stories, the film's themes of black power and police abuse resonate profoundly with social justice movements today. (CJ)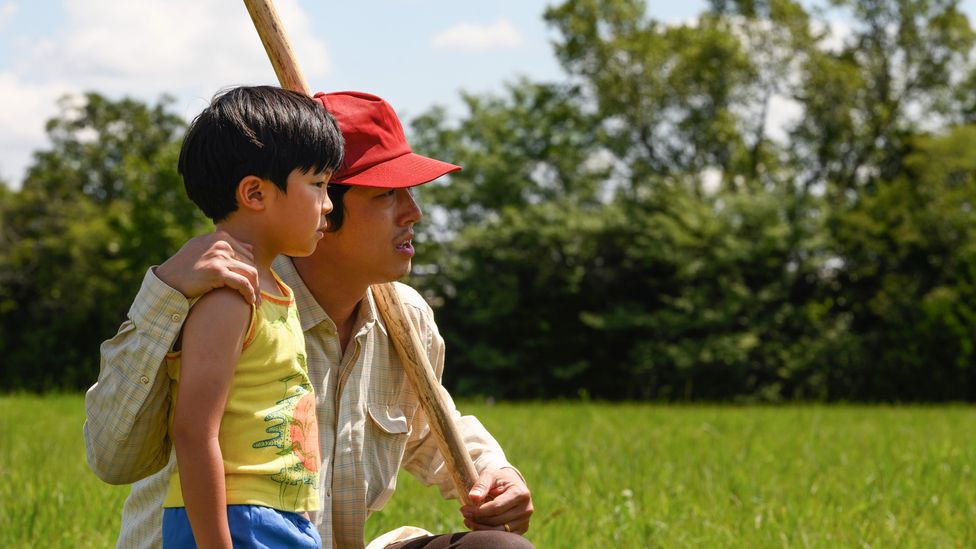 (Credit: Melissa Lukenbaugh, Courtesy of A24)
Minari
Lee Isaac Chung's understated yet sparkling autobiographical drama introduces a Korean-American family that moves to a 50-acre farm in Arkansas in the 1980s. Every detail is so vivid and specific that it all rings true, from the fears of the children (Alan Kim and Noel Kate Cho) to the tensions between their exhausted parents (Steven Yeun and Yeri Han) to the quirks of their peacemaking grandmother (Yuh-jung Youn). Minari is also a groundbreaking film. Most of the dialogue in Korean, so it stands out from every previous American depiction of immigrant life. While you are watching it, though, you soon forget how radical it is, because you are immersed in the difficulties and rewards of making a life somewhere new. (NB)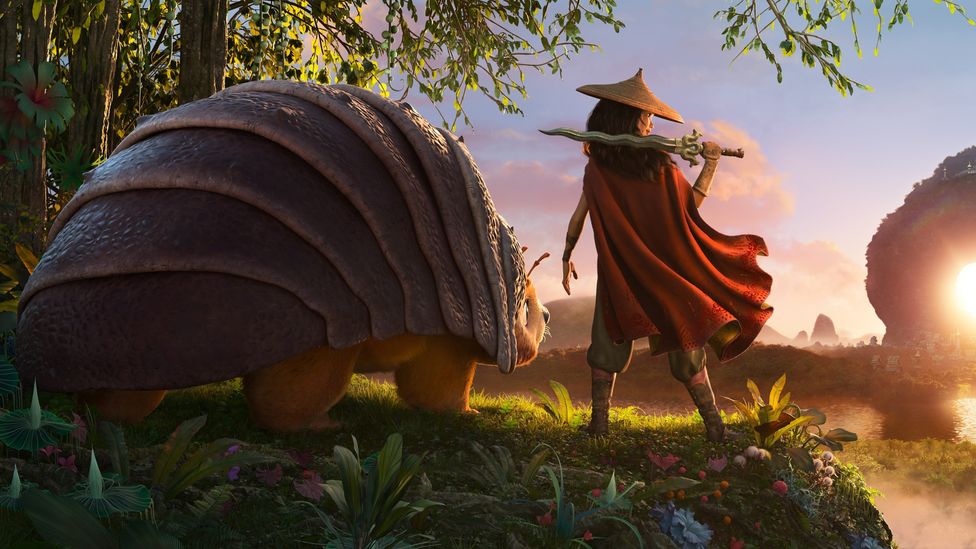 Raya and the Last Dragon
Funny, colourful and action-filled, this Disney family film set in the fictional ancient Asian kingdom of Kumandra is a delight. Raya is a young warrior heroine (voiced with the perfect mix of spirit and doubt by Kelly Marie Tran) who must find the last surviving magical dragon so she can defeat the powers of evil and save her father. That dragon turns out to be the traditional, energetic, smart-mouthed comic sidekick, played by the ideally cast Awkwafina. With Daniel Dae Kim as Raya's father and Gemma Chan as her fearsome rival, the film is a visual swirl of shape-shifting and fast-paced adventure, featuring a non-sugary lesson about learning to trust. (CJ)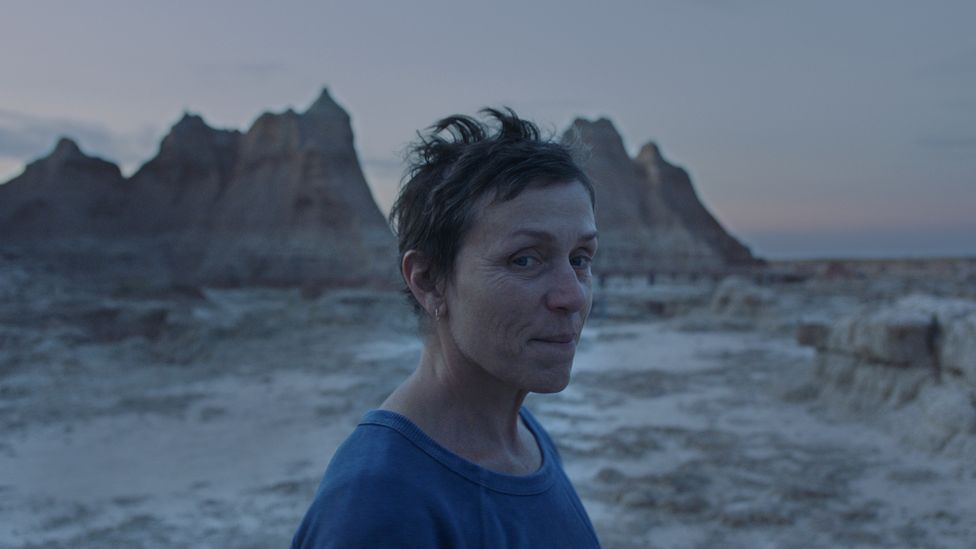 (Credit: Searchlight Pictures)
Nomadland
Chloé Zhao follows The Rider – one of 2017's best films – with another humane and hypnotic survey of the kind of marginal American life that Hollywood usually ignores. Adapted from the book by Jessica Bruder, Nomadland stars Frances McDormand as Fern, a retired widow with no children. Like a surprising number of her fellow pensioners, she can't afford to stay in her house, so she packs her few belongings into an old RV and drives around the desert (stunningly shot by Joshua James Richards). McDormand is one of the only professional actors in the cast – in most scenes she interacts with real nomads who recount their own experiences. But she and Zhao blur the boundaries between fact and fiction so skillfully that Fern never seems out of place. Nomadland is a wonderful achievement. Apart from The Rider, there aren't any films quite like it. (NB)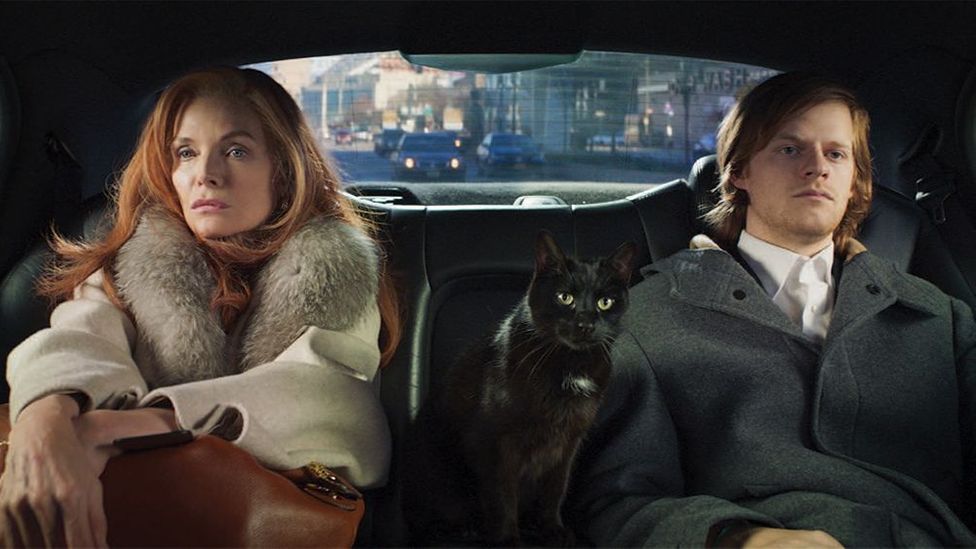 (Credit: Sony Pictures Classics)
French Exit
Michelle's Pfeiffer brings glamour, hauteur, biting wit and an undertone of sympathy and sadness to the role of Frances, a wealthy woman gone broke, who flees to Paris with her grown but immature son (Lucas Hedges). Pfeiffer's dazzling turn is the centrepiece of a film that easily handles its tricky tone, a sophisticated balance of dark wit, farce and genuine emotion. An unlikely crew of vibrant characters includes a nonchalant clairvoyant (Danielle Macdonald) who can speak to Frances' cat and a relentlessly upbeat American emigre (Valerie Mahaffey). Alluring and touching, the film is a confection with a breaking heart. (CJ)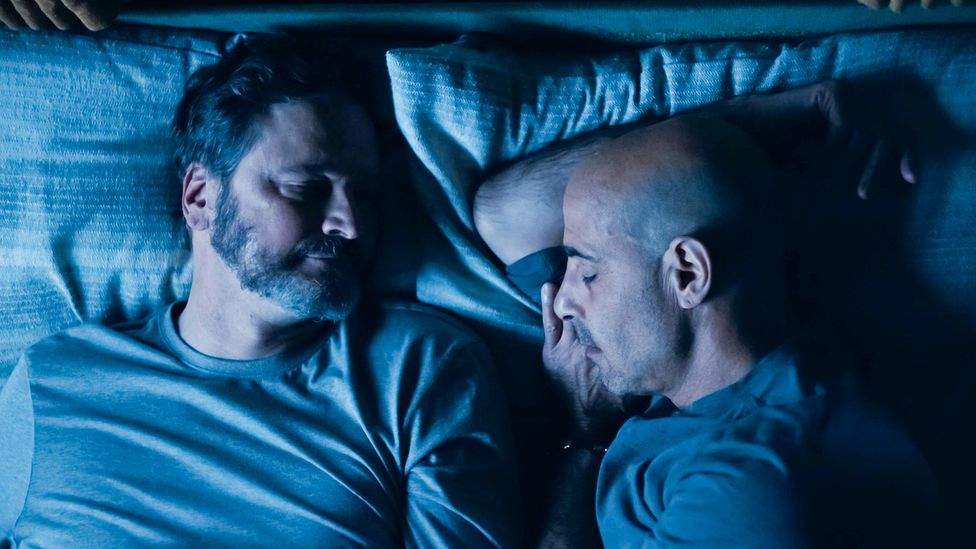 Supernova
This tender tribute to love and friendship stars Colin Firth as an English concert pianist and Stanley Tucci as his partner, an American author with early-onset dementia. As the men drive through the scenic Lake District in their trusty camper van, they have to face up to the likelihood that this will be their final holiday together – and work out what to do next. It's a heart-wrenching scenario, but for now the couple is a pleasure to be around: gentle, funny, open, and glowing with uncomplicated affection. The film is, too. Without ever veering into sentimentality, Harry Macqueen's highly polished script and sensitive direction convey just how precious the men's connection is, and how devastating it will be for them to lose it. (NB)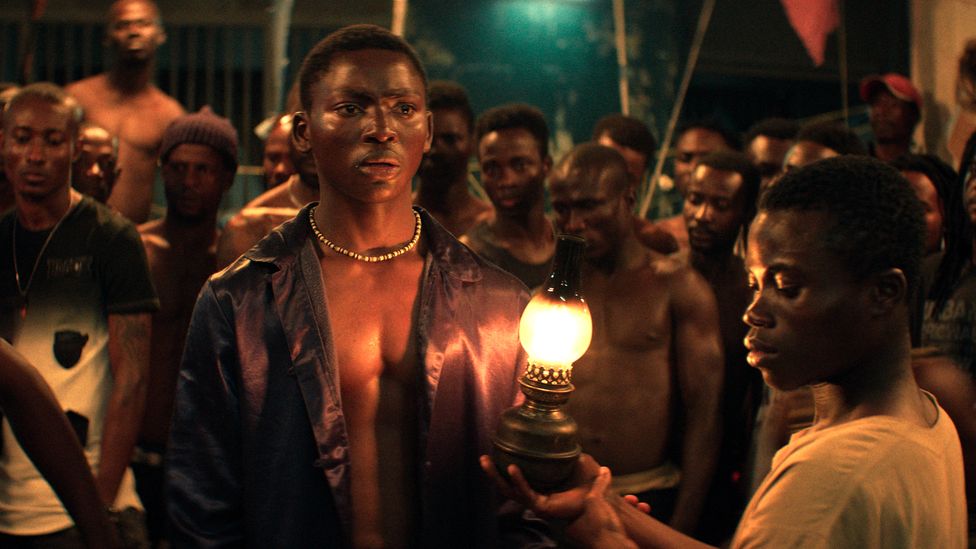 Night of the Kings
Harsh realism meets legend in Philippe Lacôte's audacious, genre-bending drama. It is set in a run-down prison in the Ivory Coast, but its soul belongs to the storytelling traditions of African griots and Scheherazade. The inmates, roaming free in a courtyard, enact a ritual in which a chosen prisoner must tell a story all night or be killed. The young victim recounts his first-hand knowledge, or so he says, of a notorious criminal. As we see flashbacks to that tale, fact veers into myth, and a queen with supernatural powers goes into battle. At times prisoners chant and move in stylised, choreographed motions to mirror the narrative, in an artful film that immerses us in the life-saving power of stories. (CJ)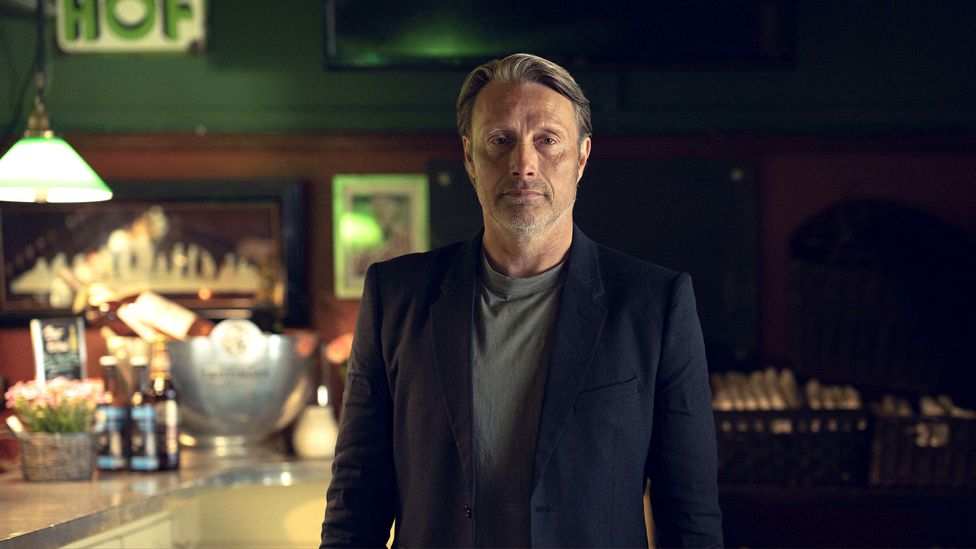 Another Round
Thomas Vinterberg mixes an intoxicating cocktail of comedy and drama in Another Round (or Druk, to use its original Danish title), pouring out an outrageous premise and then combining it with sympathy and respect for the characters. The premise is that a history teacher (Mads Mikkelsen) and three of his closest colleagues decide to cope with middle age by drinking all day and hoping that no one else notices. Their experiment serves as both an uproarious celebration of alcohol and a piquant warning against becoming dependent on it. And Mikkelsen has never been better. His performance is a masterclass in subtlety and reserve, at least until he shows off his wildest jazz-ballet moves in the glorious final sequence. (NB)
Love film and TV? Join BBC Culture Film and TV Club on Facebook, a community for cinephiles all over the world.
If you would like to comment on this story or anything else you have seen on BBC Culture, head over to our Facebook page or message us on Twitter.
And if you liked this story, sign up for the weekly bbc.com features newsletter, called The Essential List. A handpicked selection of stories from BBC Future, Culture, Worklife and Travel, delivered to your inbox every Friday.