As ocean lovers, we're always searching for effective ways to conserve and protect all the ocean holds and provides. To some of us, that's organizing local beach cleanups or conducting a study on coastal water quality. No matter our skillset or where we live, we are all connected to the ocean and we each have the potential to contribute. One crucial—but sometimes overlooked—action we can take to support our ocean is to use our collective voices and exercise our right to vote.
Never miss an update
Sorry, but we failed to add you to the list. Please try
again or contact 1.888.780.6763
…loading
Thanks for signing up for Ocean Conservancy emails.
State and federal governments regulate the ocean and its resources. That means the officials we elect play a significant role in making decisions and enacting policies that impact the ocean and the coastal communities that rely on it. As voters and ocean advocates, it is our responsibility to communicate what type of future we'd like to see for our ocean. It is also vital that public servants ensure that the democratic processes in which we participate, like elections, are secure, fair and more accessible—not less. We need a strong, productive democracy to enact positive change for our ocean, and it's up to all of us to keep our democracy intact and our public officials accountable.
A historic bill called the For the People Act (H.R.1/S.1) has the potential to advance these goals, and Ocean Conservancy is proud to endorse this legislation. The For the People Act has already passed the House of Representatives and is currently being considered in the Senate, remaining a priority piece of legislation as officials seek to further secure our democratic process. If passed, it would, among other measures: "expand Americans' access to the ballot box, reduce the influence of big money in politics, strengthen ethics rules for public servants and implement other anti-corruption measures for the purpose of fortifying our democracy."
Here is a snapshot of the more notable pieces of this bill:
To eliminate unnecessary barriers to voting, which remain more prevalent than some of us may perceive, the For the People Act would:
Promote vote-by-mail opportunities in federal elections, which was shown to increase voter turnout in the 2020 federal election
Expand early voting in all 50 states
Provide voters with online, automatic and same-day voter registration options
Restore the full protections of Section 5 of the Voting Rights Act of 1965, a bill that outlawed discriminatory voting practices and allowed the federal government to step in when these practices were being used
To further promote integrity and security in our elections, the bill would:
Prevent partisan gerrymandering by requiring states to deploy nonpartisan commissions to establish congressional districts
Dedicate funds to strengthen the security of our election infrastructure, including cybersecurity
Advance restrictions on corporate spending and empower smaller donors to ensure that our elections reflect the values of The People as a whole, as opposed to those of a wealthy few
To take a deep dive into all the valuable pieces of the For the People Act, you can reference the full bill text here.
The For the People Act has the potential to further empower citizens from all walks of life and foster effective, ethical-political action which continues to be so important for our ocean and coastal constituencies. This aligns with Ocean Conservancy's mission to bring everyone along in our efforts to create science-based solutions for our ocean. We also recognize that passing the For the People Act would significantly benefit Black, Indigenous and people of color who have historically and continuously faced countless barriers to participating in elections. It is no coincidence that these disenfranchised communities also remain overrepresented among those most vulnerable to climate change. Despite it all, underserved communities continue to be generational stewards of our ocean and coastlines. We must push for marginalized voices to be heard and respected in our democratic processes.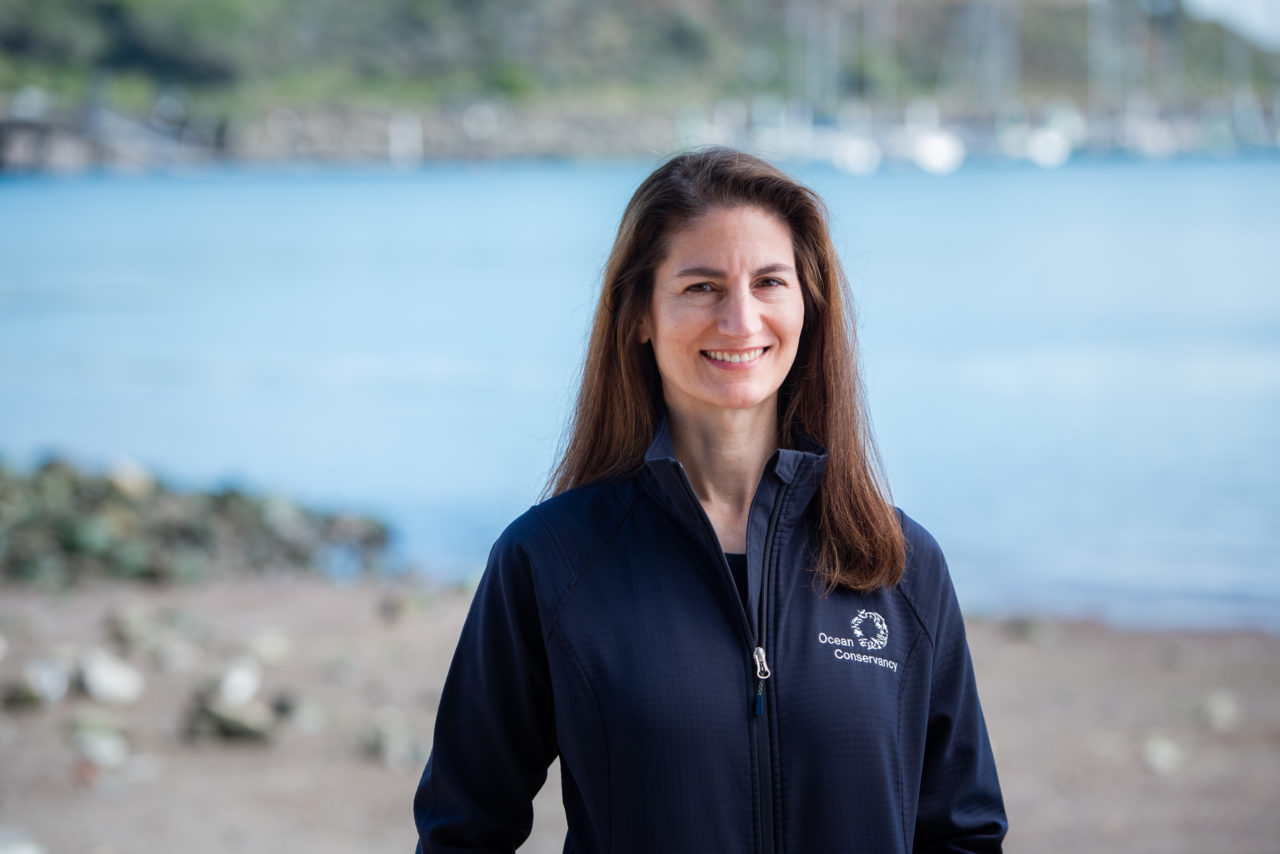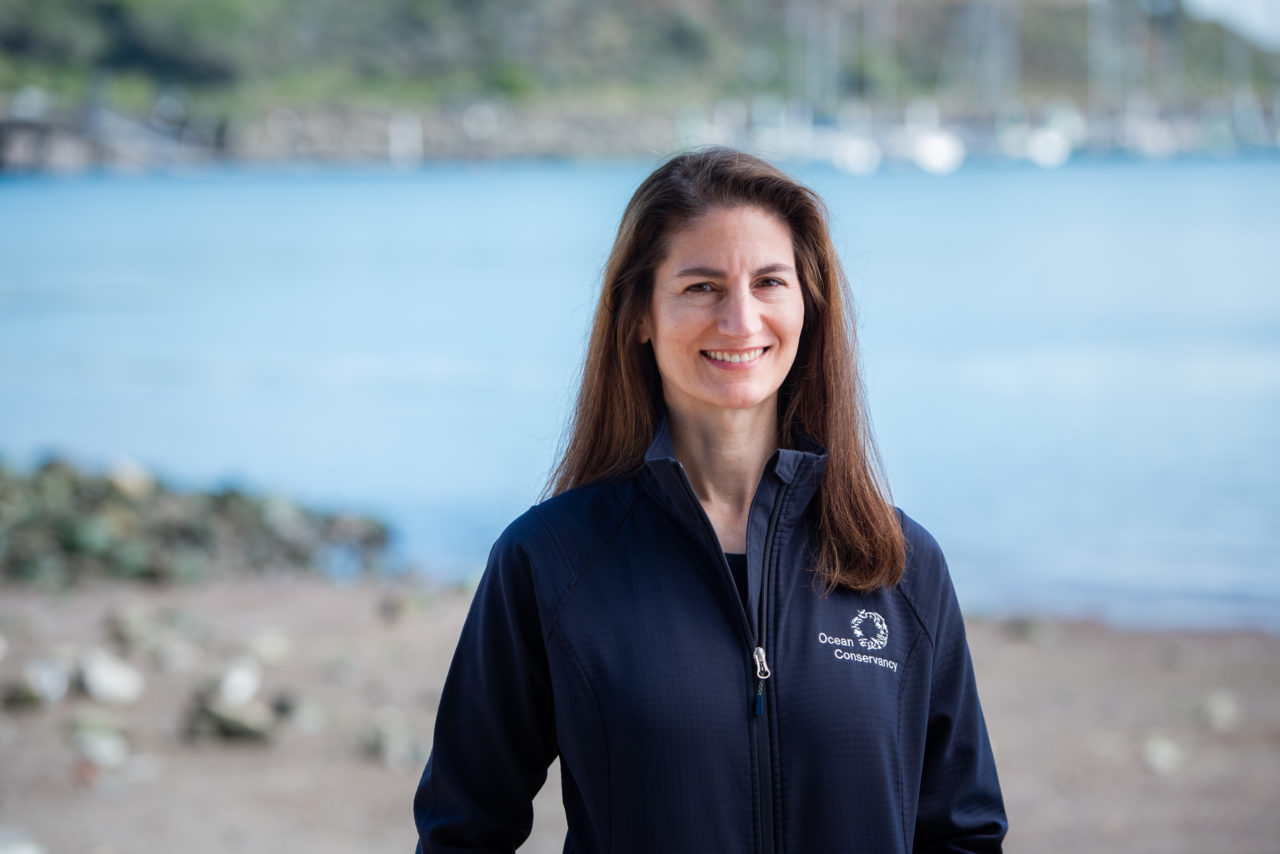 "We know that in order to deliver on Ocean Conservancy's mission, we must have a functioning, working democracy.  Everyone has the right to vote and have their voice heard. Our coastal communities, particularly those Black, Indigenous and communities of color, are on the frontlines of the many changes occurring in our ocean, including impacts from climate change. The For the People Act will support accessible voting methods and help make sure that our voting systems are secure. We can only protect our coastal communities, ways of life and ocean by ensuring a strong democracy that will listen and respond to citizen's voices calling for change."

CEO
Ocean and coastal communities continue to face mounting and compounding challenges, from ocean acidification and warming to sea-level rise, shifting fisheries and plastic pollution. To tackle these challenges, we need a whole-of-society shift towards action, which requires that we all come together and act inside and outside of the political sphere. The For the People Act would help advance the collective efforts we need to protect our ocean. We must demand that Congress pass this critical legislation, for The People, for our ocean and for our planet.
The post Dive into the For the People Act appeared first on Ocean Conservancy.