During World Ocean Month this past June, when ocean and animal lovers around the globe were celebrating our ocean with wonder and awe, a very special group was using its passion for games to raise money for Ocean Conservancy.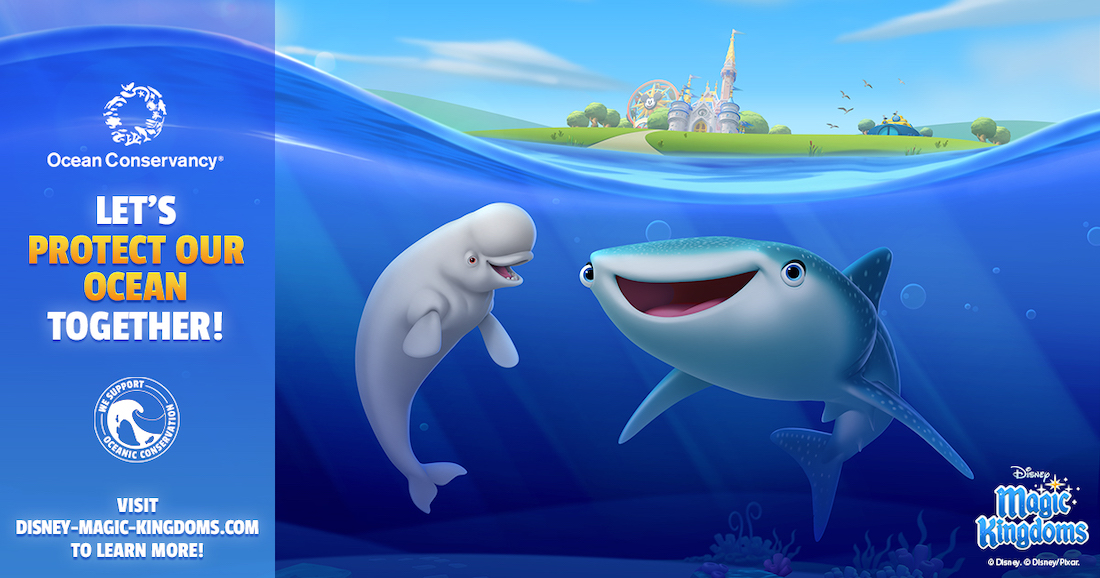 The group I am talking about is the gaming community of Disney Magic Kingdoms, a mobile and computer experience where users create the Disney Park of their dreams and fill it with more than 200 characters they know and love from Disney, Pixar and Star Wars. The game, which has received over 100 million downloads worldwide, was developed by the French company Gameloft (parent company Vivendi SE). Together with Disney, the company launched a fundraising campaign benefiting Ocean Conservancy in celebration of their new Finding Dory event.
See more wonderful ocean animals!
Sorry, but we failed to add you to the list. Please try
again or contact 1.888.780.6763
…loading
Thanks for signing up for Ocean Conservancy emails.
<!– –>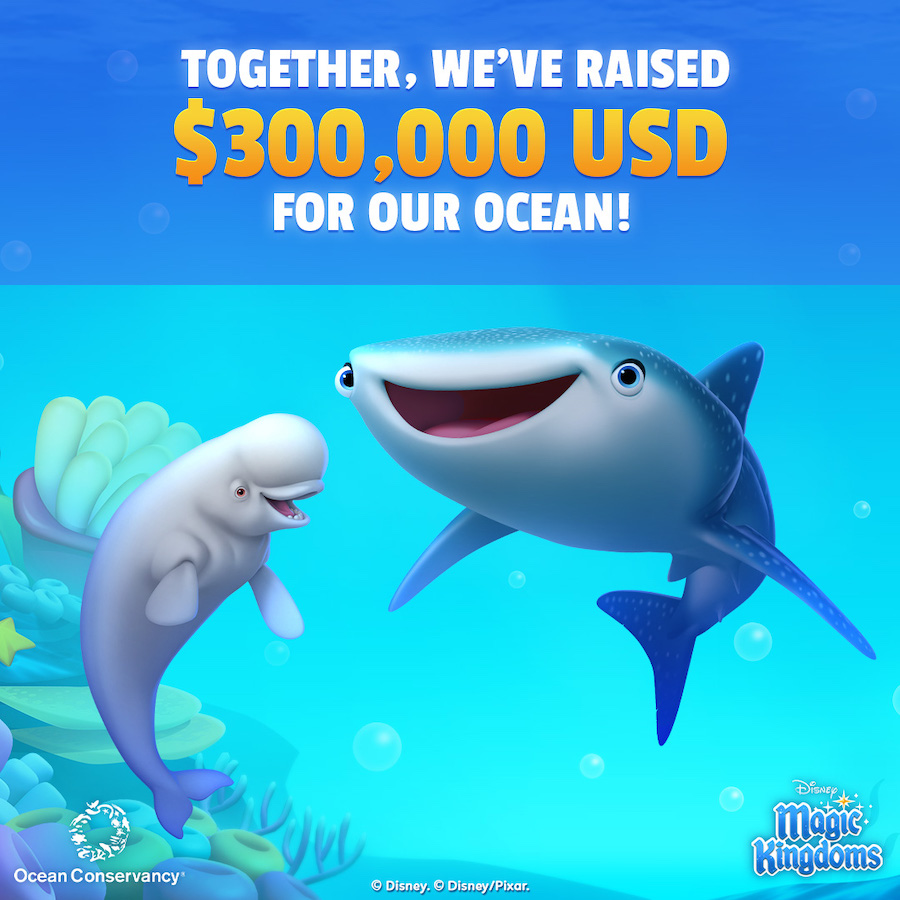 From June 3-18 the gamers playing Disney Magic Kingdoms were taken on an ocean voyage with Destiny the whale shark and Bailey the beluga whale, learning fun ocean and animal facts while playing their favorite game. As part of this virtual event, the gamers were able to purchase an exclusive "Destiny the Whale Shark" bundle where each purchase provided a donation of $5.59 to Ocean Conservancy from Gameloft. In total, the gamers raised more than $284,000 in the two-week timeframe, and Gameloft contributed an additional amount to round up the total donation to $300,000! Wow—what a terrifically great ocean win!
As Jennifer Gale, Game Manager of Disney Magic Kingdoms for Gameloft, put it:
"We are so excited to be able to contribute such a robust amount to Ocean Conservancy. In a year of stress and ongoing struggles worldwide, we are heartened to see our players play a part in making the ocean, crucial to our planet's health, a little bit better. We can't wait to see what Ocean Conservancy does and continues to do."
You can read more about the success of our partnership with Gameloft here, and join in the fun with the Disney Magic Kingdoms community here. If you love the idea of being able to donate while playing a game, urge your favorite gaming company to give back to the environment by partnering with a nonprofit organization like Ocean Conservancy.
The post Disney Gamers Provide Big Win For Our Ocean appeared first on Ocean Conservancy.