Last summer, I wrote about the Trump administration's misguided attempt to weaken the 2016 Arctic Drilling Rule, a federal regulation designed to protect the Arctic Ocean from the potentially catastrophic impacts of exploratory oil drilling. Unfortunately, the 2016 Arctic Drilling Rule—and all of its important protections and safeguards rule—is still under threat.
As President Biden assumed office in January, the previous administration was still in the process of trying to weaken the 2016 Arctic Drilling Rule. While President Biden has already taken important and much-needed actions to protect our ocean, he hasn't yet acted to stop the Trump administration's effort to roll back the safeguards put in place by the 2016 Arctic Drilling Rule. In fact, earlier this month, the Department of the Interior extended a public comment period on the Trump administration's proposal to weaken the Rule.
Love our content?
Sign up to never miss an update!
…loading
Thanks for signing up for Ocean Conservancy emails.
Given the gravity, volume and pace of events in recent months, it's probably safe to assume the Arctic Drilling Rule has not been in the forefront of your mind. In case you need a quick refresher…
The Arctic Drilling Rule was developed after—and incorporated lessons from—the 2010 Deepwater Horizon disaster in the Gulf of Mexico and Shell's calamity-plagued effort to conduct exploration drilling in the U.S. Arctic in 2012. It created safety and environmental protection standards specifically tailored to the harsh operating conditions of the Arctic Ocean. Among other things, it required would-be drillers to develop an integrated operations plan and have special spill containment equipment on-site and ready for deployment. It also mandated seasonal drilling restrictions to help ensure sea ice does not adversely affect spill prevention and response.
The Trump administration proposal would strip away many of these important safeguards and make it more inviting for oil companies to drill for oil in a remote region with unpredictable sea ice, mercurial weather and limited infrastructure for incident response. At a time when we need to shift away from polluting fossil fuels toward renewable energy sources, an invitation to conduct risky drilling in Arctic waters would be exactly the wrong approach.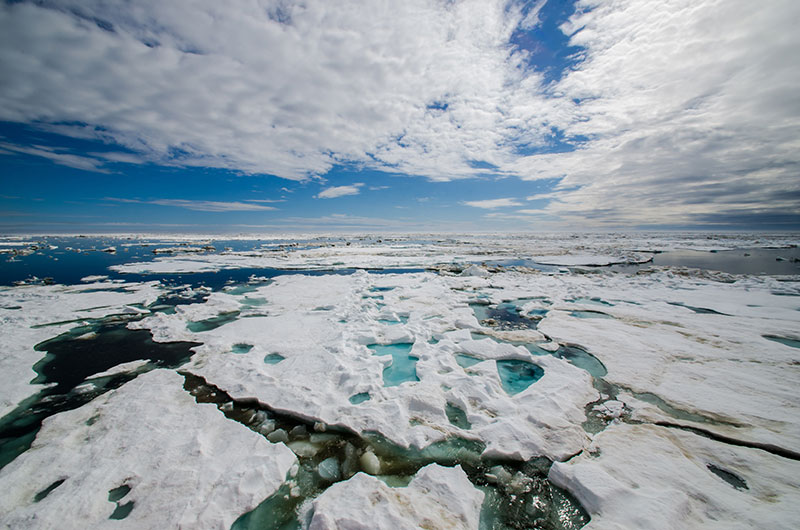 Thankfully, the Biden administration can still put a stop to these unnecessary and counterproductive changes. Because the Trump administration did not finalize its effort to weaken the 2016 Arctic Drilling Rule, President Biden's Department of the Interior can simply withdraw the Trump administration's proposed rule. That would be enough to keep the original 2016 Arctic Drilling Rule in place, along with all its critical safeguards.
Many environmental protections didn't survive the past four years. The Trump administration weakened other offshore drilling safety rules, gutted rules that implement the National Environmental Policy Act, undermined climate policy and attacked scores of other rules designed to safeguard public health and the environment. It's not too late to undo this damage, but it will take time—and we'll need your voice and support to make it happen.
You can get started right now, by telling the Department of the Interior to reject the Trump administration's proposed roll-backs to the 2016 Arctic Drilling Rule. After that, we'll roll up our sleeves and get to work on the rest.