At this point, we all know that climate change is hurting our ocean and you might have also heard from us by now that the ocean itself can provide opportunities to help fight against climate change. What might seem a little fuzzier is what exactly those ocean solutions are. So this week, with Pacific Environment, we released a new report—All Aboard: How the Biden-Harris Administration Can Help Ships Kick Fossil Fuels—which lays out exactly how the U.S. government can eliminate greenhouse gas emissions from the shipping industry in order to help slow climate change.
Within All Aboard, one of the first recommendations you'll see is that the United States needs to set an emissions reduction timeline. It's great to see countries and companies make commitments to be "carbon neutral," by 2050, but that won't cut it here. What are they going to do along the way to reach that 2050 commitment? We need specific, progressive targets to get there. So the United States should commit to eliminating 100% emissions from the domestic shipping industry by 2035 and also set intermediate targets of a 50% reduction by 2025 and an 80% reduction by 2030.
Those goals are ambitious but they're what we need to protect our ocean and climate. To make sure we can achieve those goals, All Aboard recommends 20 specific policy priorities that the U.S. government should adopt. I won't run through all of them here (if you want to dive deeper into them, head over to the full report) but the overarching recommendation is that we need to set a clean shipping standard and then provide the resources to support that standard.
Stay connected
Sorry, but we failed to add you to the list. Please try
again or contact 1.888.780.6763
…loading
Thanks for signing up for Ocean Conservancy emails.
<!– –>
A clean shipping standard would be much like the clean emissions standards that cars must adhere to. All ships that dock at U.S. ports—whether they're U.S. ships or a foreign ship dropping off goods—must meet specific greenhouse gas emissions requirements that line up with the emissions reduction timeline that would get us to 100% clean shipping by 2035. This standard will help force further research into and development of zero-carbon ships, ship fuels and port infrastructure. In the new report, we dive further into how the United States can support research and development as well as infrastructure retrofitting through specific policies.
We aren't just talking to ourselves here either. Congress has its eye on taking action on shipping emissions as well. Look no further than today, within hours of each other, two separate Congressional hearings were held to explore steps like the ones we propose in the report to eliminate emissions from the shipping sector and hear testimonies on a number of pending bills focused on ports, climate action and environmental justice. We also saw President Biden include $17 billion in his American Jobs Plan that would go towards the freight industry, which includes shipping.
Congress and the administration recognize the urgent need to address emissions from our nation's ports and the shipping sector, and we look forward to working with them to ensure that an infrastructure and jobs package includes robust funding to jumpstart our transition to zero-emission shipping and ports. As the world's largest consumer of shipped goods per capita, the United States has an opportunity—and an obligation—to lead the way to zero emissions for the global shipping sector.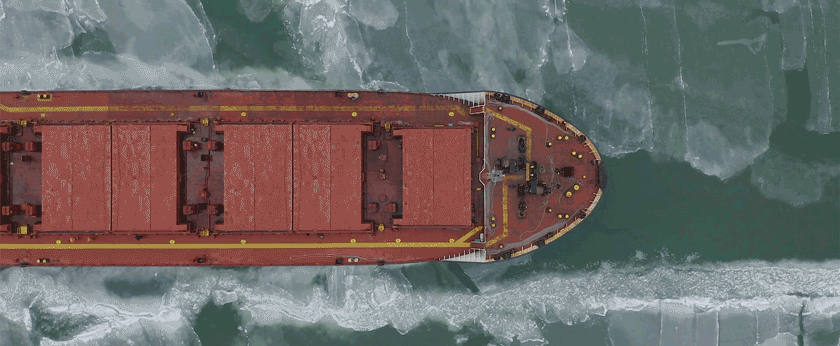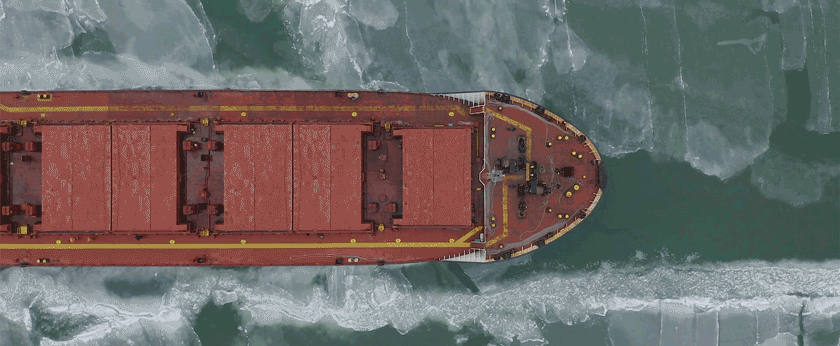 To see all of this momentum building is incredibly exciting and rewarding. With the recommendations put forward in All Aboard, Congress and the administration have the opportunity to start building a better future for our ocean and for all of us. The shipping industry and the goods carried on cargo vessels touch the lives of everyone and that's why we need to see investments in making sure the industry can continue providing for us while not destroying our environment at the same time.  So while Congress is debating policy solutions, and hopefully adopting all 20 of our recommendations, they should also consider directing $10 billion specifically towards eliminating emissions from shipping and ports. This can be done through the upcoming infrastructure package. Because while our recommendations lay out the path to a zero-emissions future for the shipping industry, we need the money to make it happen.
You can also tell Congress that they need to take action now and eliminate shipping emissions. Join us as we work to fight climate change for our ocean, each other and our planet.
Stay connected
Sorry, but we failed to add you to the list. Please try
again or contact 1.888.780.6763
…loading
Thanks for signing up for Ocean Conservancy emails.
<!– –>
The post All Aboard, It's Time to Eliminate Emissions appeared first on Ocean Conservancy.