At the end of April, my wife and I went away for a couple of nights, a welcome change of scenery in the era of COVID-19. We stayed near the 22-mile-long Matanuska Glacier, in the Chugach Mountains of southern Alaska. In addition to relaxing somewhere other than in our home, we toured the glacier by helicopter and on foot. A massive body of ice dozens of miles inland may not seem connected to the ocean, but, of course, everything is connected on our beautiful planet.
Love our content?
Sign up to never miss an update!
Sorry, but we failed to add you to the list. Please try
again or contact 1.888.780.6763
…loading
Thanks for signing up for Ocean Conservancy emails.
<!– –>
In the height of the summer melting season, the Matanuska Glacier sends more than 100 million gallons of water an hour down to Cook Inlet, the arm of the Pacific Ocean that reaches north past Anchorage, Alaska. This water is both fresh and silty, affecting the salinity of the upper Cook Inlet just as it adds mineral nutrients to the water column.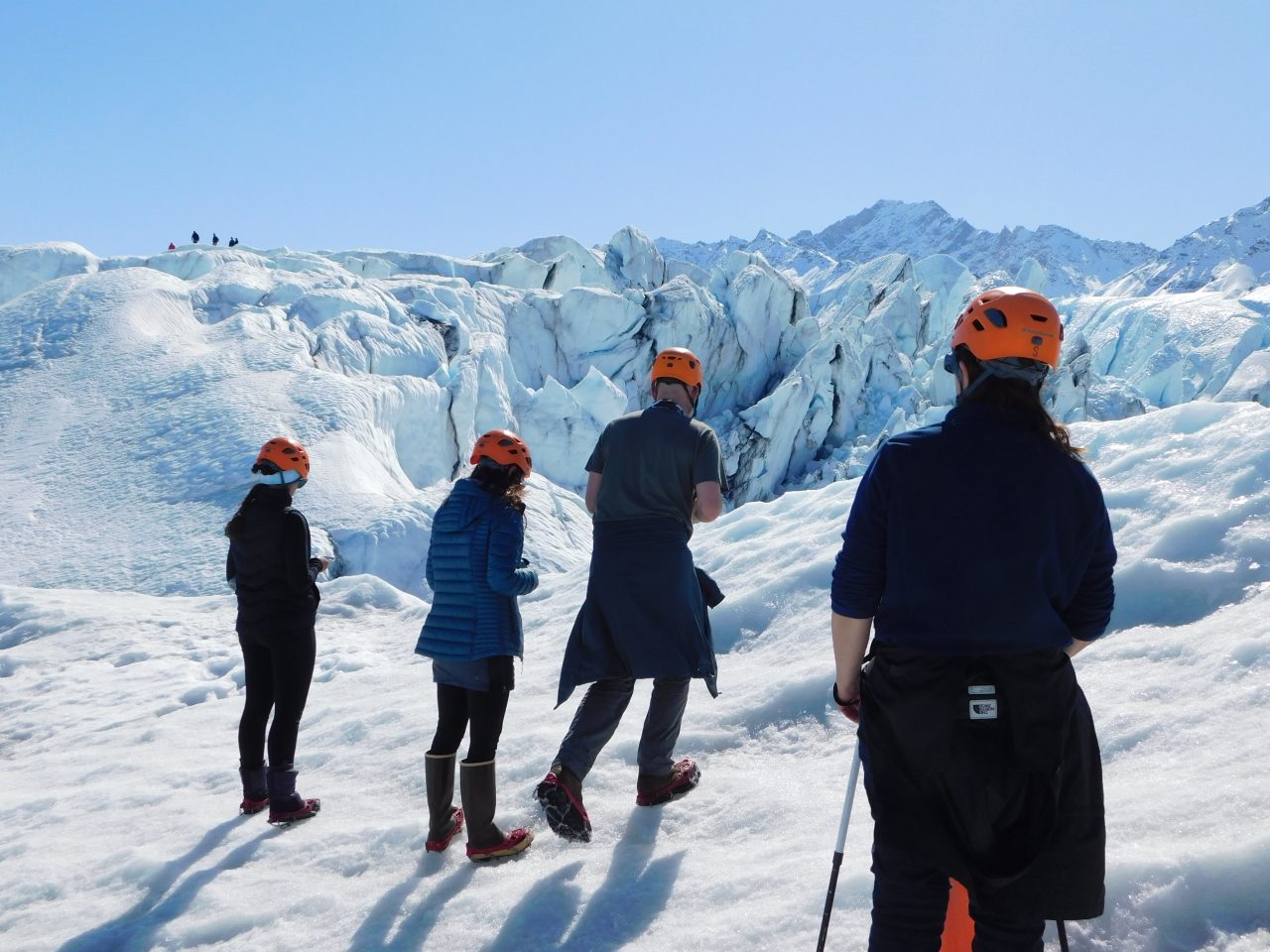 The Matanuska Glacier is one of thousands of glaciers in southern Alaska, all contributing to the Alaska Coastal Current that flows clockwise around Alaska. This current helps produce abundant salmon runs and flourishing coastal fisheries and ecosystems. Some of the water comes from last winter's snow, but some has been locked in the glacier for hundreds of thousands of years. And now it rejoins the world's water cycle.
The glacier is stunningly beautiful, and we feel fortunate to spend time here. However, not all is well. Alaska's glaciers are melting faster than the snow can replenish them. Water that has been stored as ice on land is rejoining the sea and, as a consequence, sea levels are rising. Alaska is warming quickly, so its glaciers are contributing more than their share to sea-level rise. Nonetheless, the amount of water in Alaska's mountains is a small fraction of what is stored in the Greenland and Antarctic ice sheets.
In other words, what we are seeing in Alaska is a small symptom of a global problem, an early indicator of what is in store if global warming continues. We still enjoy the sights and the experience of our day on the Matanuska Glacier but wish our pleasure was not tinged with worry about our planet.
The post A Visit to Matanuska Glacier appeared first on Ocean Conservancy.