These scientific illustrations of octopuses, squid and more are ink-credible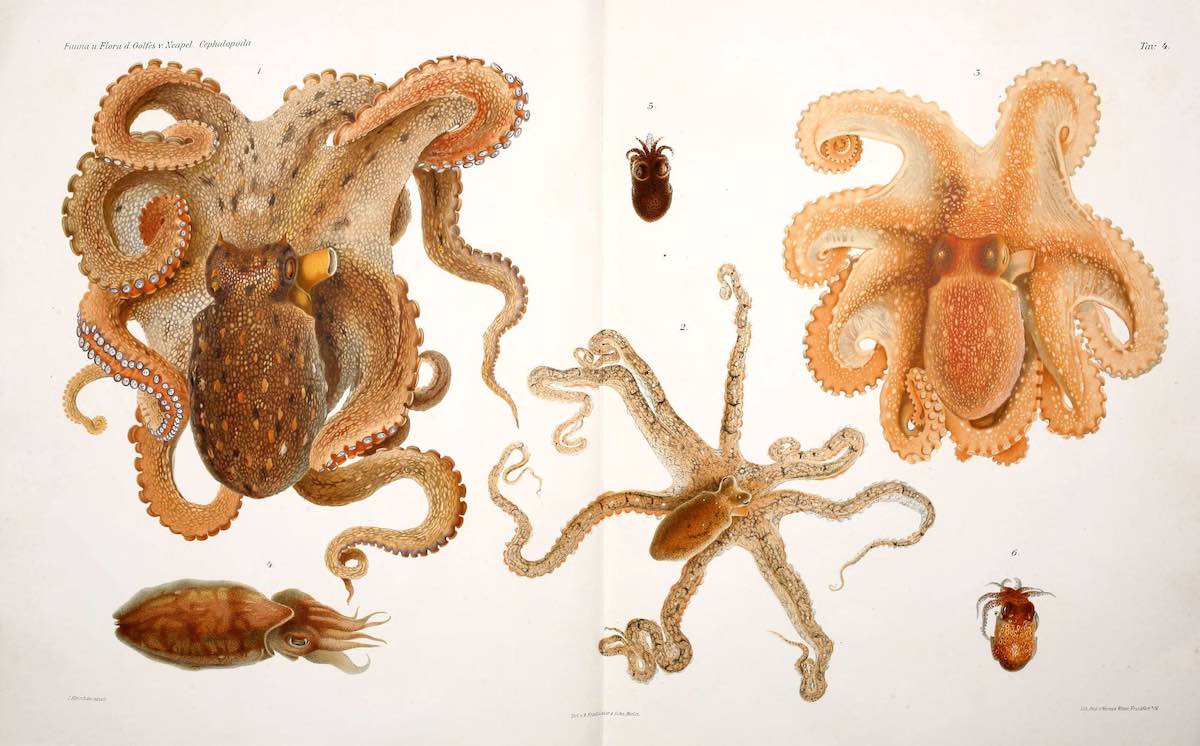 Cephalopods—the group of ocean animals that includes squid, octopus, cuttlefish and nautilus—have captivated people for thousands of years. Pliny the Elder, a philosopher in Ancient Rome, wrote, "no animal is more savage in causing the death of a man in the water," and in Hawaiian mythology, the octopus is associated with the underworld. Cephalopods make an appearance in countless myths and stories from cultures around the world.
It's no surprise then that philosophers, scientists and explorers continue to study and depict cephalopods up to modern times. Historical illustrations can give us a glimpse into the research of the past and help us understand how we learned all we know of these animals today.
Love our content?
Sign up to never miss an update!
…loading
Thanks for signing up for Ocean Conservancy emails.
Luckily, we can view thousands of historical illustrations of marine life thanks to the Biodiversity Heritage Library (BHL). The BHL is the largest open-access digital library for biodiversity archives. They work with libraries around the world to offer millions of books dating back to the 15th century for free. The library is not only an incredible source of data for scientists—it brings scientific art into the homes of people around the world.
Previously, we dug through the BHL archives to bring you some of our favorite ocean and shark illustrations from the 18th and 19th centuries. Now, to celebrate cephalopods, we're bringing you our favorite squid, octopus, cuttlefish and nautilus illustrations from the BHL!
You can explore the BHL too, by visiting their website and Flickr page.