Navigating the rocky waves of this past year was no small feat, but despite the many challenges we and our ocean have faced, the new year is looking bright.
Cast aside the bad vibes of 2020 and kickstart the new year with a few sea-sational ocean images. There's no better place to turn for a boat-full of hope and inspiration than our ocean. From beach sunsets and exotic shorelines to playful wildlife and exciting discoveries, our ocean has something for everyone.
Whether you're looking to energize the start of the new year or find a sense of calm, here are 10 marine photos to help inspire and bring tranquility to your 2021: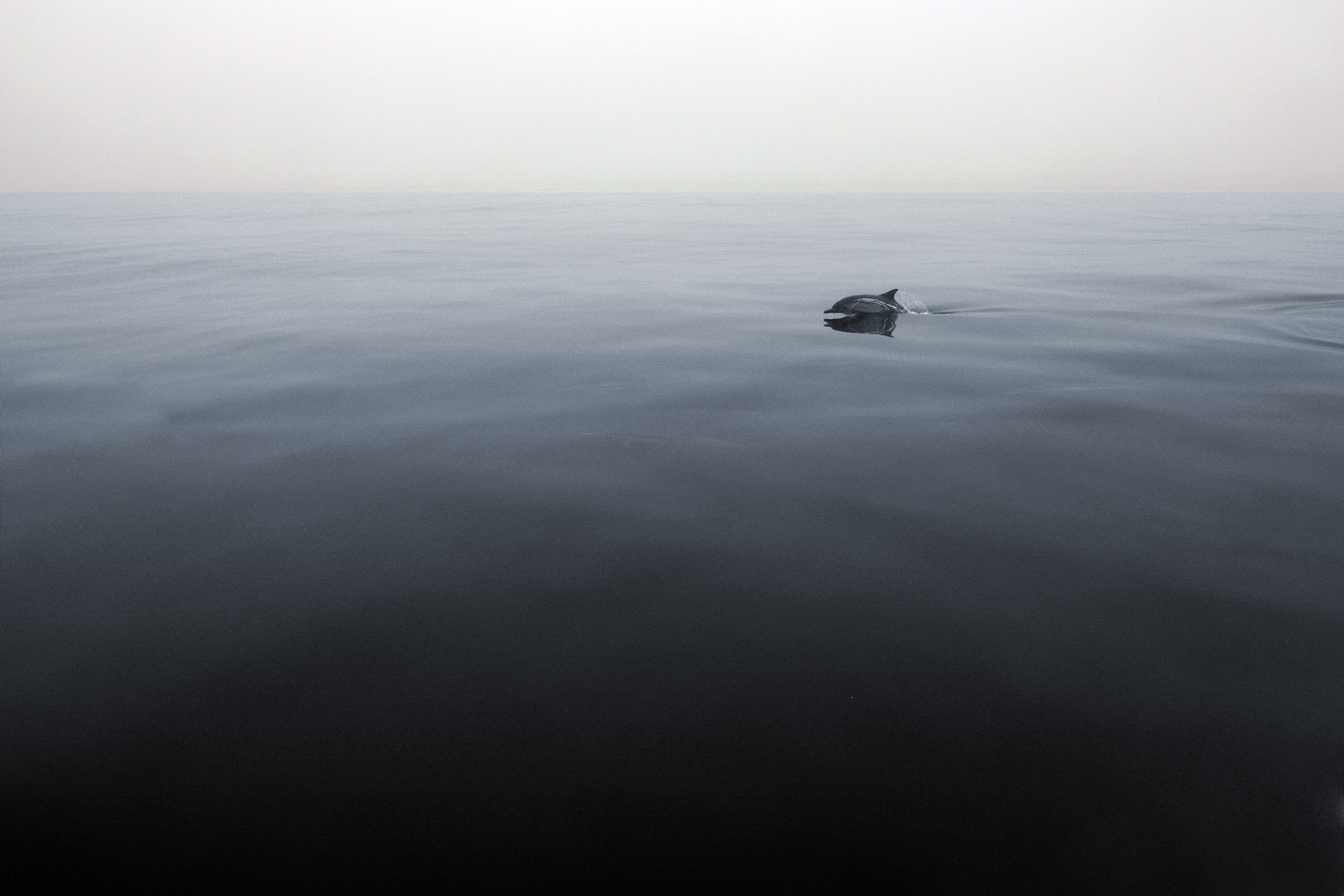 Is there anything more peaceful than the calm, open sea? This solitary dolphin was spotted in the Channel Islands, an eight-island archipelago located within the Southern California Bight in the Pacific Ocean, off the coast of California.
Love our content?
Sign up to never miss an update!
…loading
Thanks for signing up for Ocean Conservancy emails.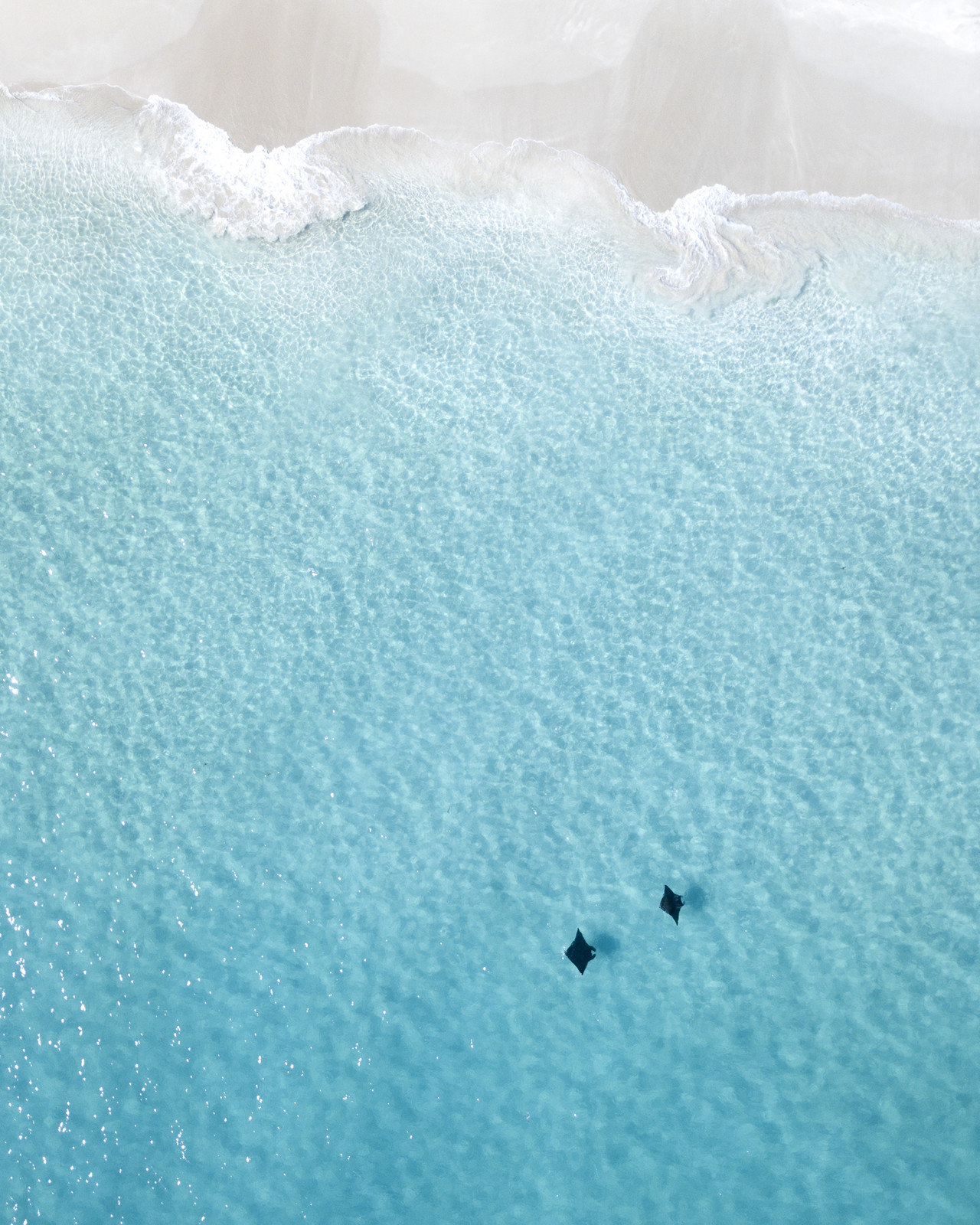 A tranquil scene of two manta rays swimming along the shallow, coastal waters of Ningaloo Reef, a World Heritage Site in Western Australia.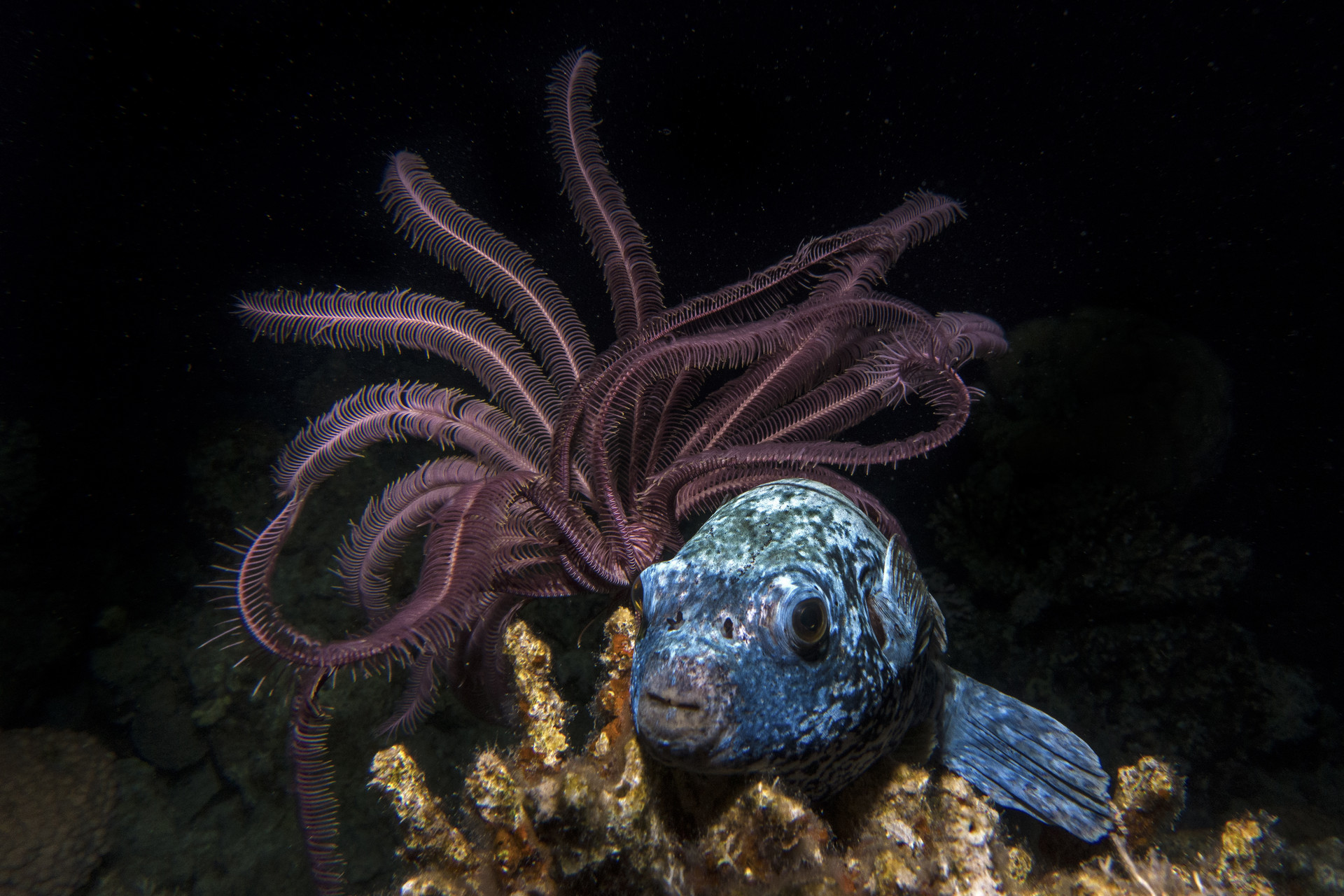 A blue puffer fish rests next to the nocturnal sea lily in the Gulf of Aqaba/Gulf of Eila in the Red Sea—two species sharing their space.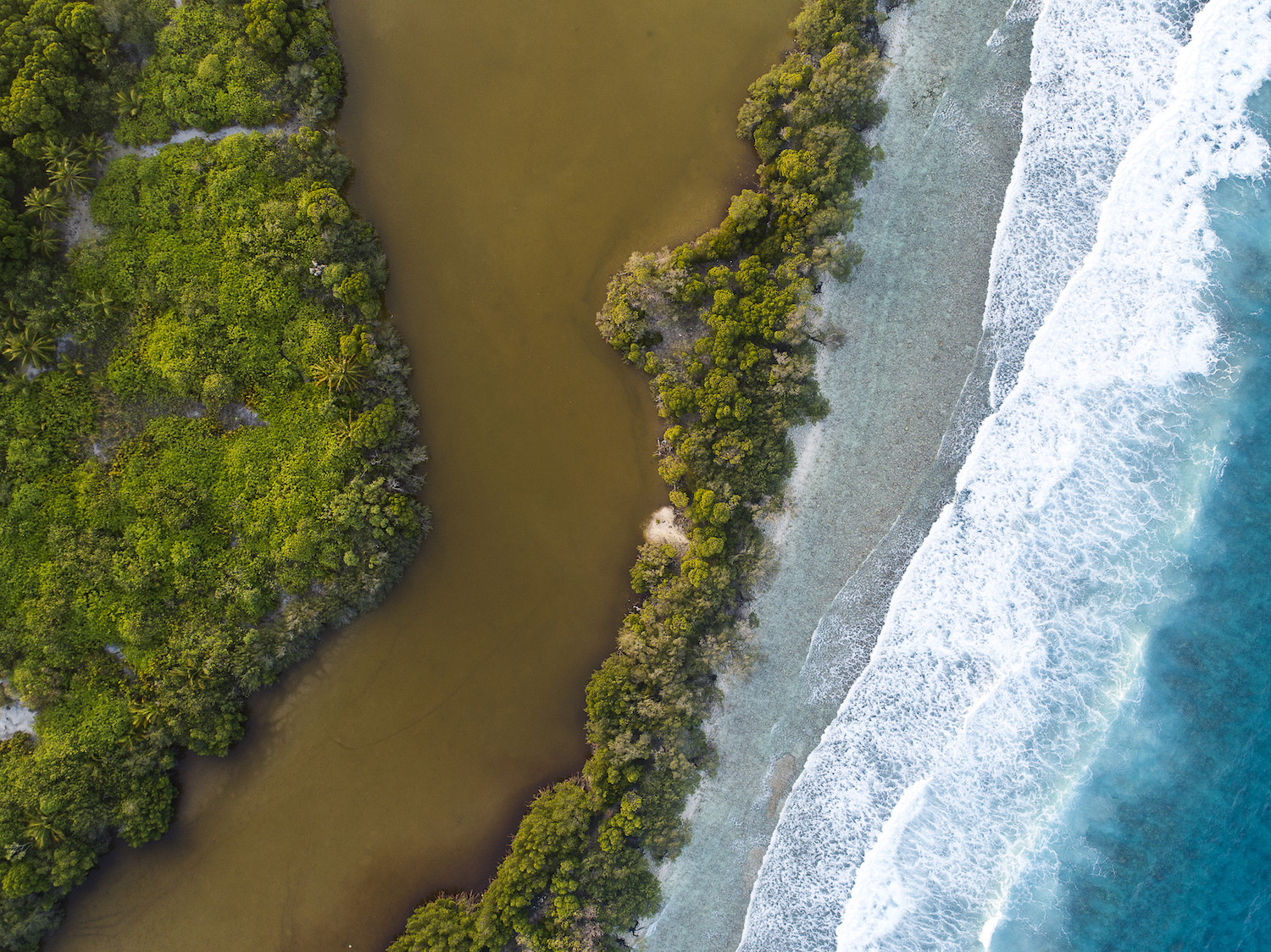 In the Maldives, mangroves and coastal reefs present contrasting habitats, but in many cases, the species that thrive in these waters are dependent on both for survival.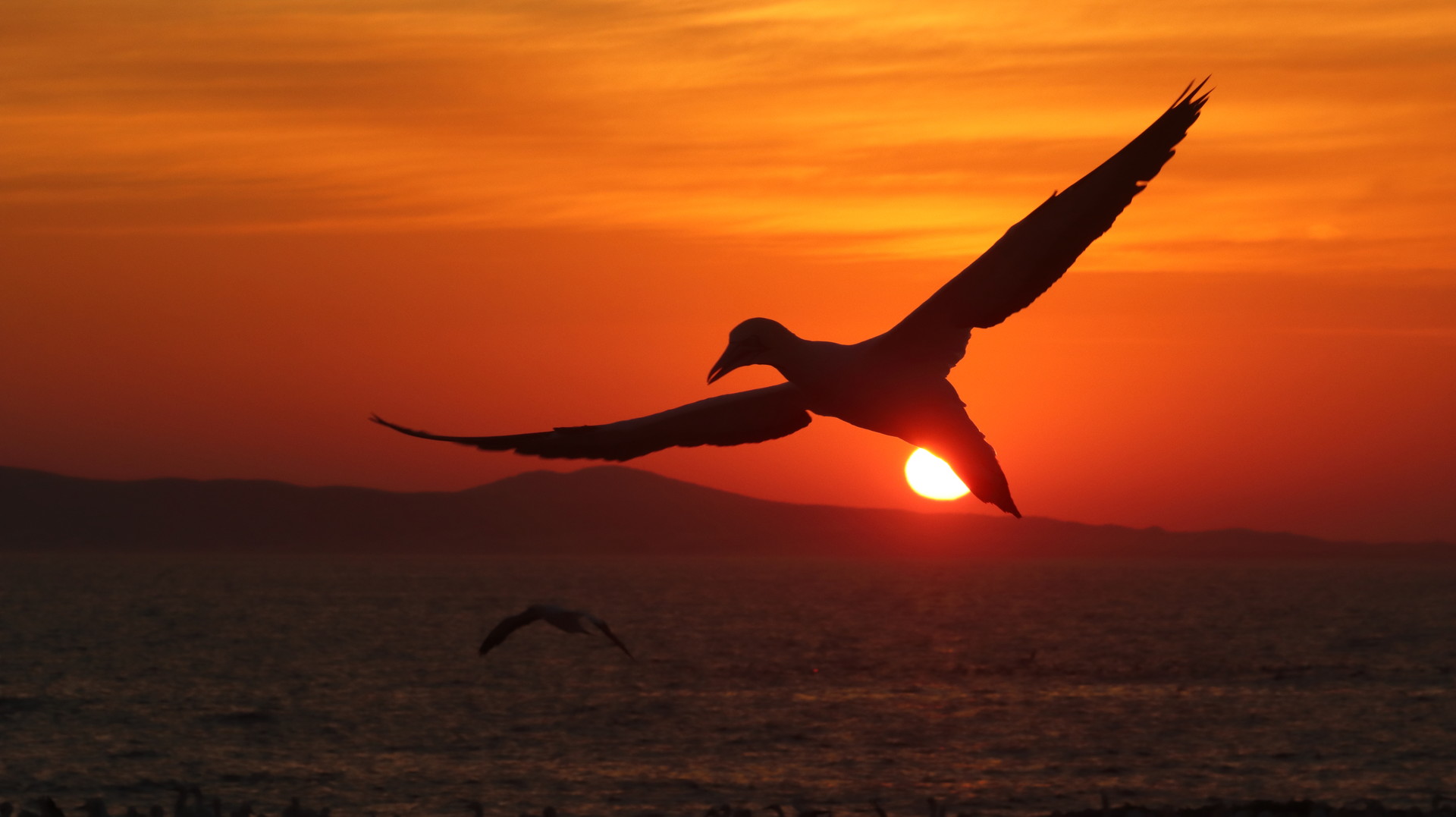 Capturing this moment of an endangered Cape Gannet mid-flight at sunrise is an inspiring example of hope and species resiliency. This Cape Gannet was found near the Addo Elephant Marine protected area in South Africa.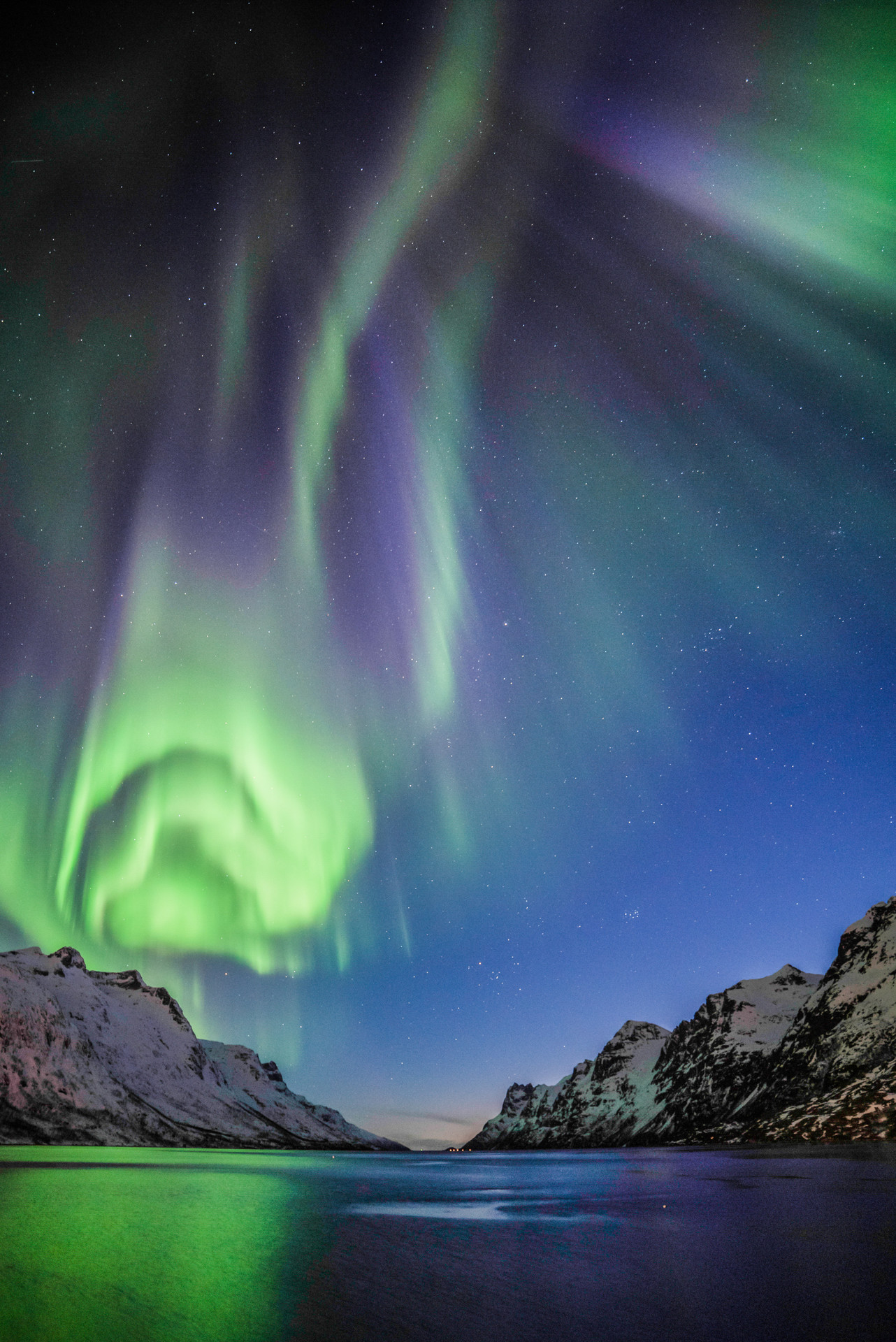 In Tromsø, Norway, you can see the Northern Lights reflecting on a fjord. This spectacular phenomenon is also known as an aurora—a natural light display in the Earth's sky, predominantly seen in high-latitude regions, as a result of disturbances in the magnetosphere caused by solar wind.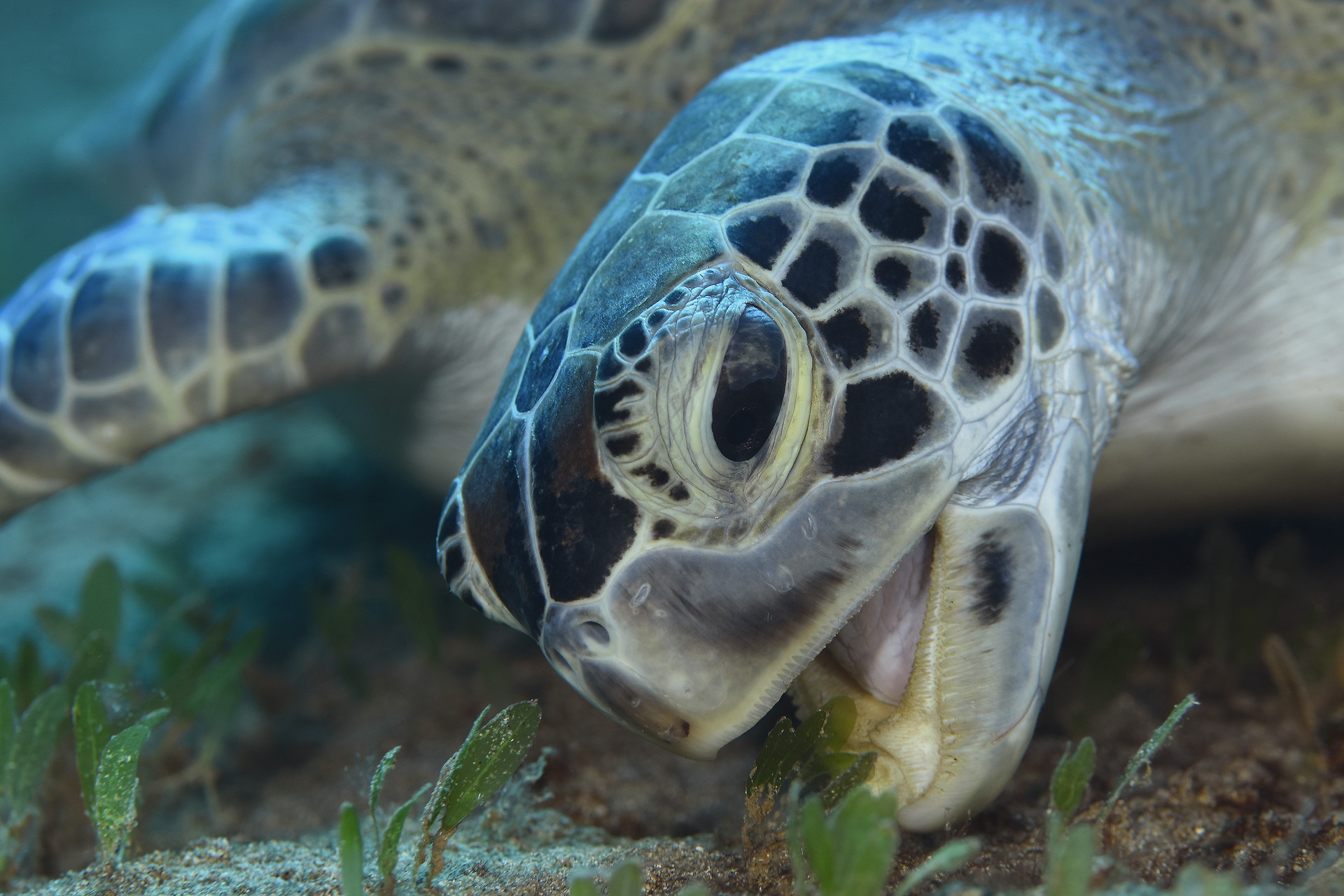 Is there anything more precious than a hungry, sea turtle finding a salty snack? This green sea turtle was caught munching on sea grass near Crash Boat Beach, located on the northwestern coast of Puerto Rico.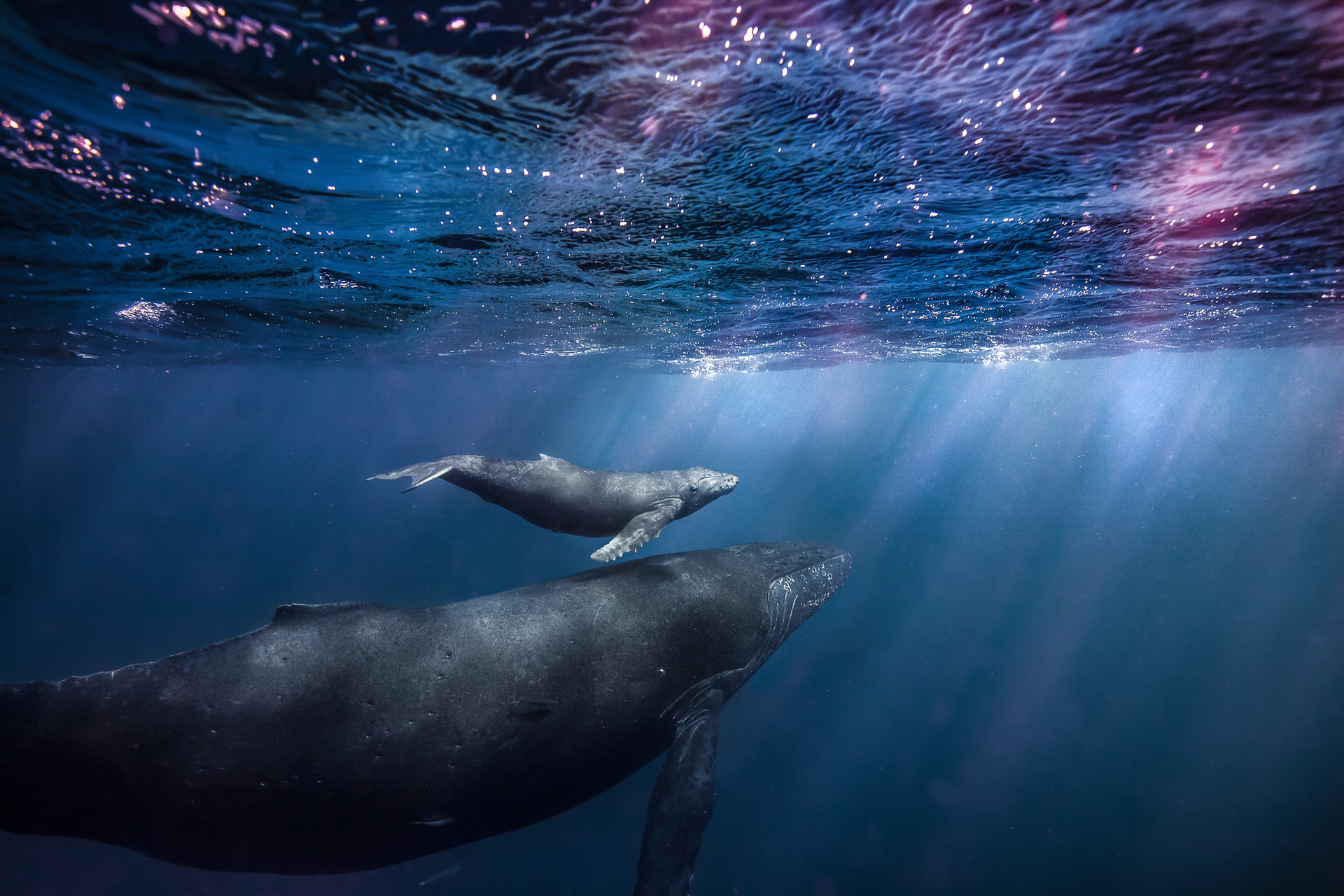 A touching portrait of motherhood as a young humpback calf and their mother cruise along in the warm waters of Hawaii.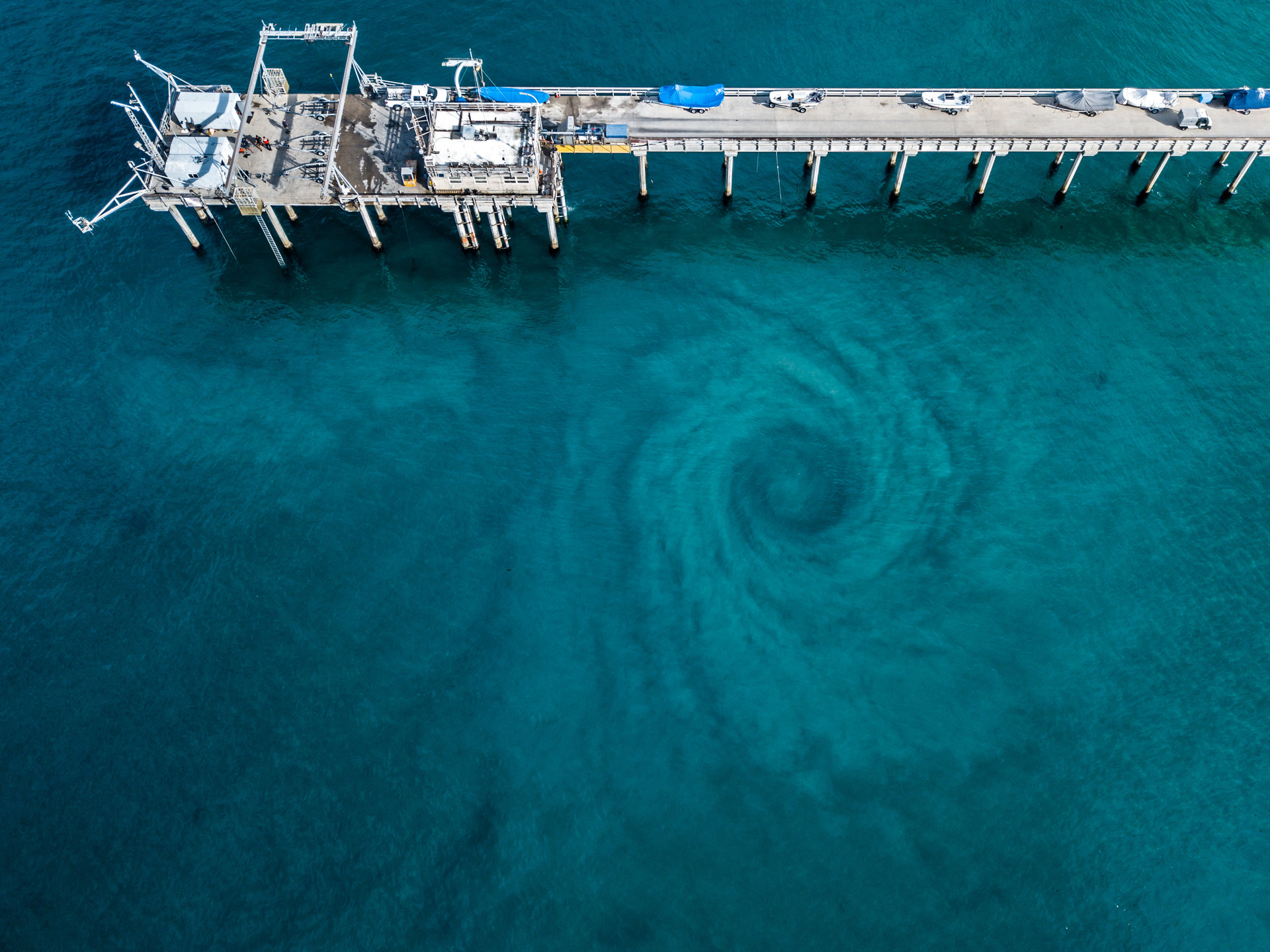 A lucky drone-operator discovered a natural whirlpool (a body of swirling water formed when two opposing currents meet) occurring near Ellen Browning Scripps Memorial Pier in La Jolla, California.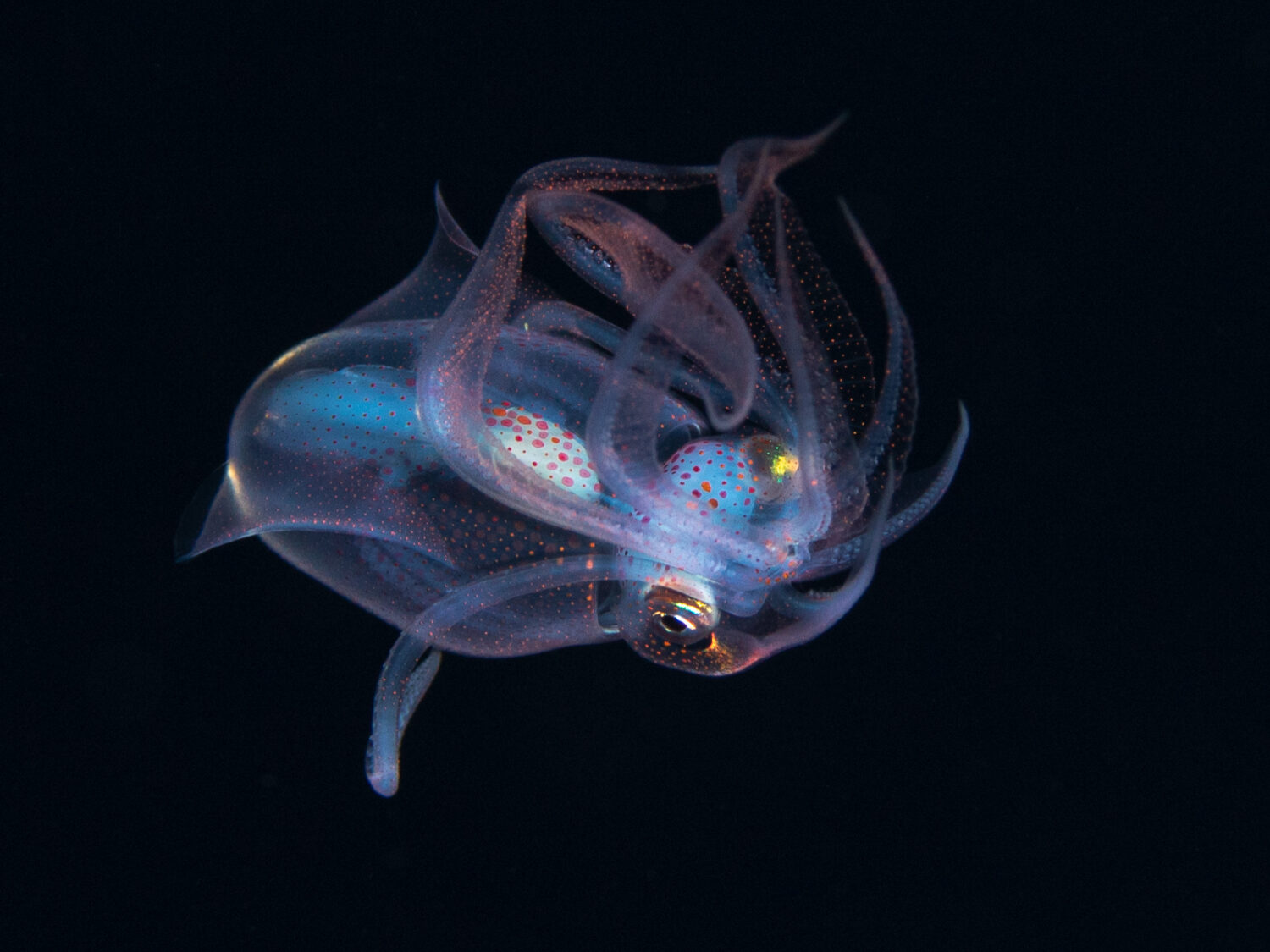 During a blackwater dive (a night dive in deep, oceanic waters offshore) off the coast of south-east Florida, this individual came across the wonderous diamondback squid. This particular squid was juvenile—only around two centimeters (less than an inch) in size.
Love our content?
Sign up to never miss an update!
…loading
Thanks for signing up for Ocean Conservancy emails.