With travel having been paused for just over a year now, many of us are getting itchy feet. And by itchy feet I mean restless, somewhat out of control full body spasms to book a flight on a whim. I feel you. I really do. But at the moment we are still in a bit of a limbo stage, waiting for the vaccine to roll out and take our lives back to some kind of normality. So what better time to start planning your bucket list trips for the future, I say! There's no better time to be refining and planning out your bucket list so that you're ready to jump on a plane when it is safe to do so. Here we have the best bucket list trips you need to book a year in advance, so you have something to look forward to in the post-pandemic world.
1. Trekking Machu Picchu
Let's face it: Machu Picchu is a once in a lifetime trip. It is one of those bucket list item destinations without a doubt and should you find yourself in this region of the world, you're likely to be ticking off a few. Exploring South America is still one of the best trips I have taken to this date. There's something so raw and exciting about this part of the world. And while the buses don't always run on time and not every border crossing will run smoothly, there's something so thrilling about things not going to plan. The journey to Machu Picchu is likely to be no different. But for all the changes in your plans and highs and lows, there's one thing for sure: Machu Picchu is sure to be a high. So high, in fact, that you'll be 2,430 metres above sea level. Up here the air feels clean and the possibilities seem endless. There's a certain magic about this part of the world that can't quite be explained. You'll need to visit to feel it.
Read more: Before you go to Machu Picchu, here are 10 things you need to know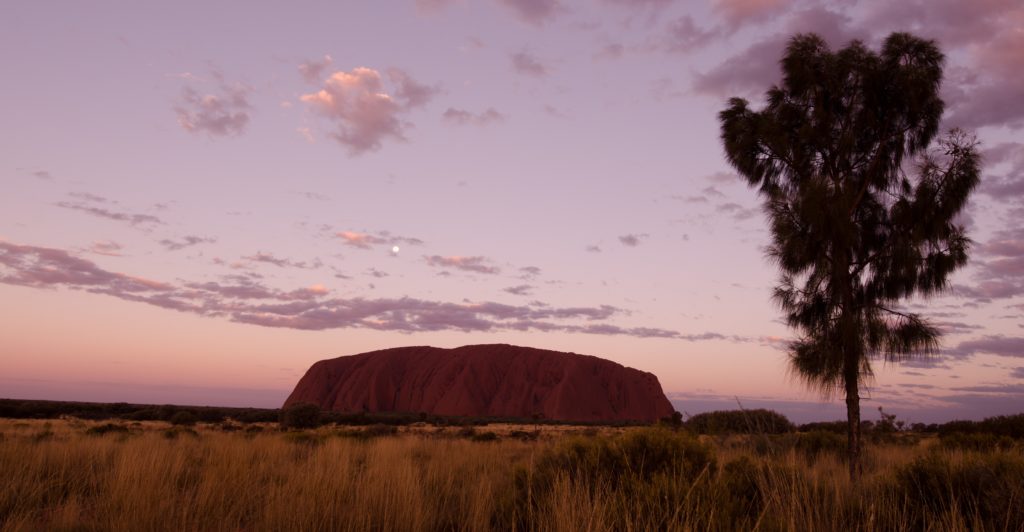 2. Driving around Australia
Driving around Australia is sure to be on many traveller's bucket lists. There is something so alluring and ethereal about hitting the open road in Australia. And I can safely say some of my fondest travel memories took place right here in my home country! But if you plan to drive around Australia in a camper van or RV, you'll need to plan at least a year in advance. This country is best explored with a bit of a plan in place, especially if you want to see it all. Be sure to factor in seasonal changes, too. You'll want to make the most of this trip as it is certainly a once in a lifetime kind of ordeal. And if you can't get enough of Australia, consider driving around New Zealand in a camper van too. It was one of the highlights of my travel career!
3. Cruising the Amazon
Visiting the Amazon jungle was always high on my bucket list. But it was an adventure so foreign and far away that if I'm honest, I never thought I'd get there. That was until I did. I booked a cruise as a unique way of seeing the Amazon. As a solo female traveller, I was a little nervous travelling around some parts of the continent alone. The Amazon was one of them. So I booked a five day cruise and joined a small group of fellow travellers for the journey. It was one of the most memorable trips of my life to date – slowly cruising down the river, waking up to the murky waters in search of new encounters. We met so many people from local villages and really got to connect with the land. Just be sure to book at least a year in advance, as spaces are few and far between.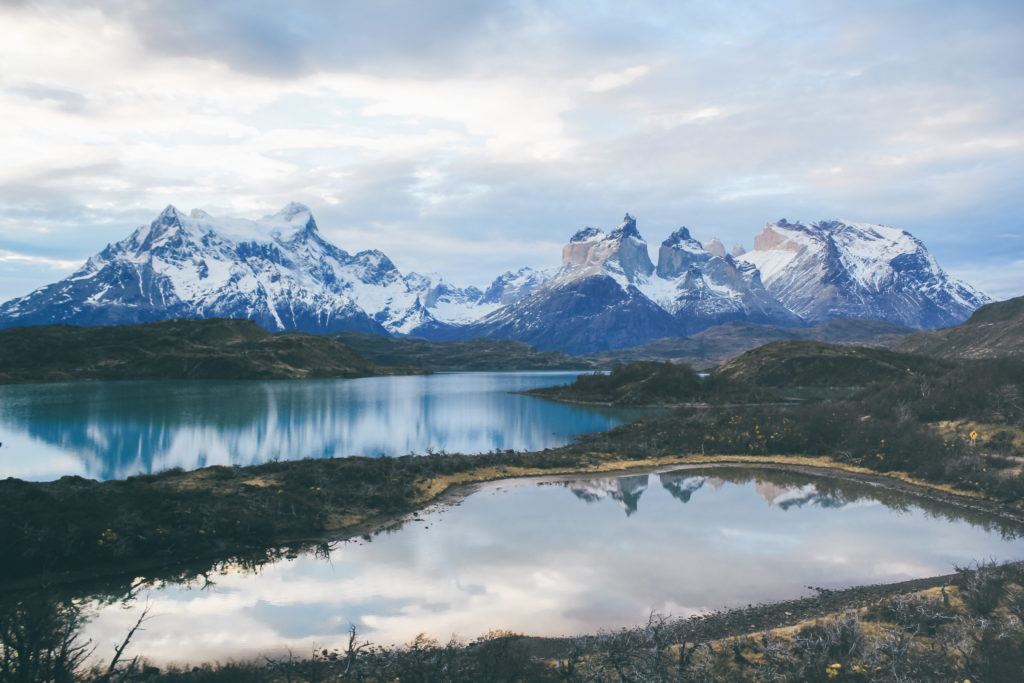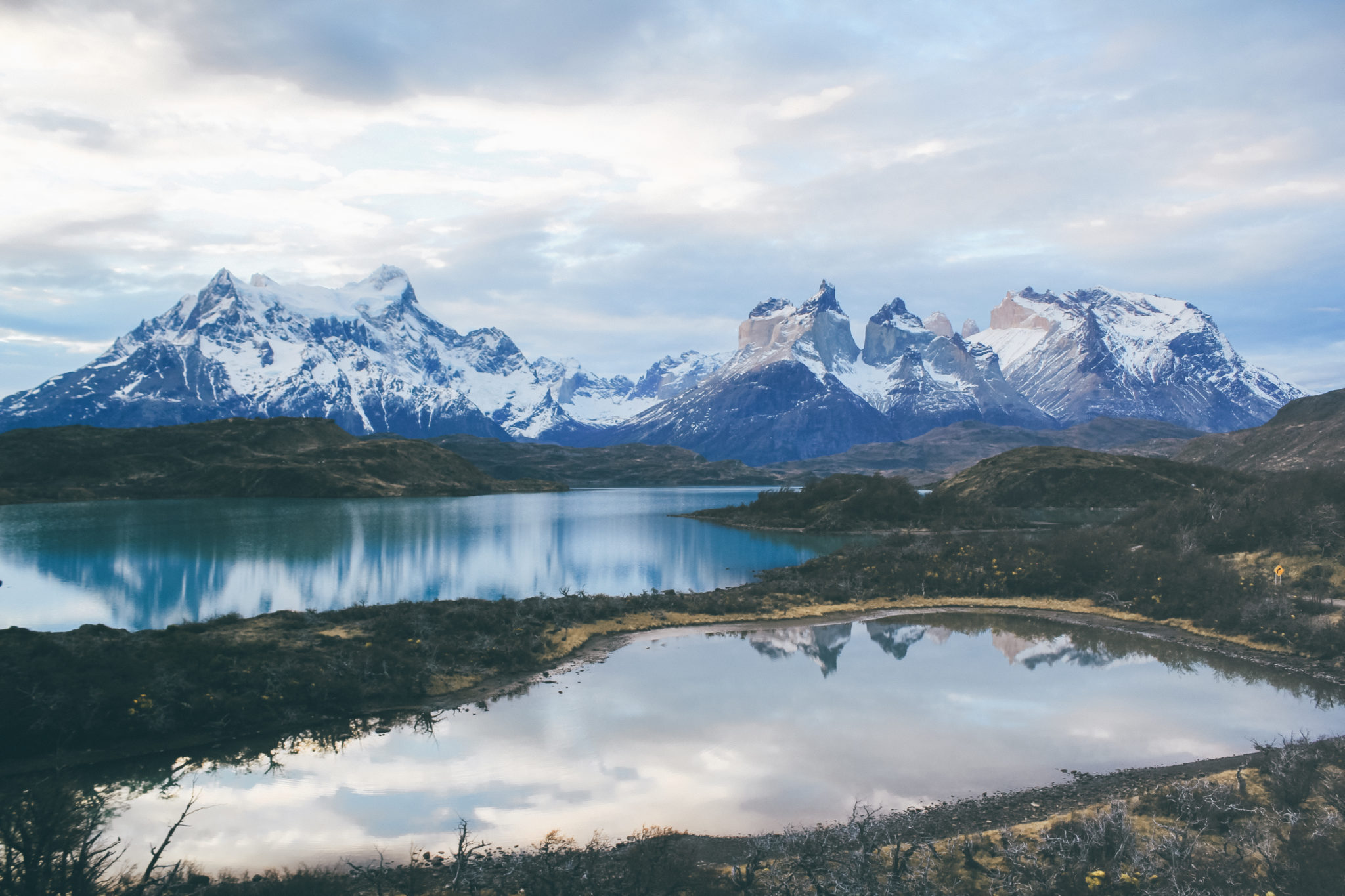 4. Trekking in Patagonia
If you love hiking, Chile should be on your bucket list. This expansive country has a lot to offer travellers and each region is incredibly diverse. In the North you've got the Atacama Desert, said to be the driest desert in the world. It is filled with cactus valleys and dry sandy plains, plus a bunch of volcanoes for good measure. Then you've got Santiago in the heart of the country, a capital city with a lot of flair. And if you don't mind a bumpy plane ride, you will find Easter Island to your west, located in Polynesia. Then down in the South you have my personal favourite destination within Chile; Patagonia. This rugged and mountainous terrain is incredible year-round. But you'll want to time your hike with the seasons, especially if you prefer to hike in sunny skies. So be sure to plan ahead and shop around online before you travel. There's a lot to discover about this part of the world and the planning feels like a journey in itself!
5. The Great Migration in the Serengeti
Tanzania is one of my favourite countries on the continent of Africa. That said, I have a few! But if you find yourself in East Africa, you can't miss out on witnessing the Great Migration and one of the best places to see it is in the Serengeti. Every year over two million wildebeest, zebras and gazelles move through the Serengeti and Masai Mara ecosystems in search of green pastures. This once in a lifetime trip should certainly be booked more than a year in advance, as it is one of the most sought after times to be in Africa. Be sure to plan ahead!
Read more: Everything you need to know before you visit Tanzania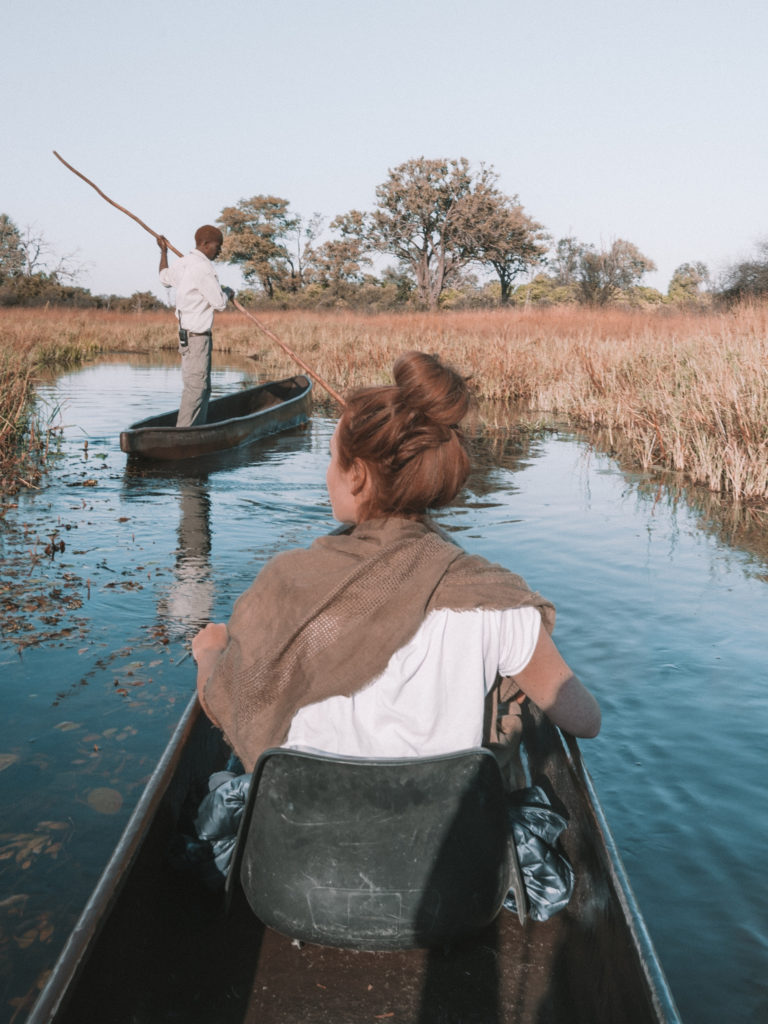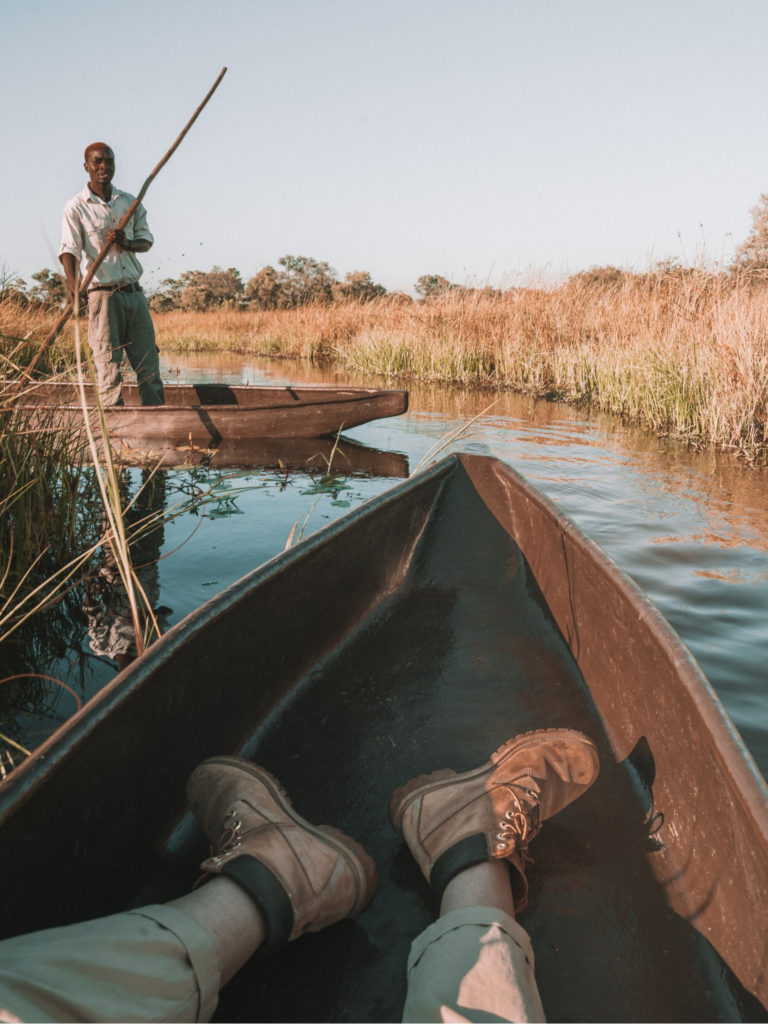 6. The Okavango Delta
Visiting the Okavango Delta is one not one of my fondest experiences, but three. Seriously, I loved it so much that I just keep going back! So, what exactly does a trip to Botswana look like? First of all, you will need to plan ahead. Botswana is one of the most sought after destinations in Africa and as such, you'll need at least a year of planning to ensure your travel plans run smoothly. And once you're there? We're so glad you asked! The Okavango Delta offers a safari experience like no other. There will be an abundance of wildlife, for one. Then there's the fact it is one of the last authentic safari destinations on the continent. And by that we mean it retains a lot of its charm. You won't find overcrowded sightings, unlike many other destinations in Africa. Plus the people are incredibly welcoming and all too happy to share their culture with you.
Read more: Why Botswana should be your next safari destination
7. Climbing Everest Mountain
Nepal
Climbing Mount Everest is a bucket list feat many of us will only ever dream of. But you know what they say, you've gotta dream it to achieve it! However with so many travellers making the trek each year, it is important to note that you will need to book this trip at least a month in advance. In fact, the sooner you can starting planning this trip, the better. And while you're at it, be sure not to miss the many beautiful towns and villages throughout Nepal and spend some time diving into the culture, too.
Read more from the Adventure Archives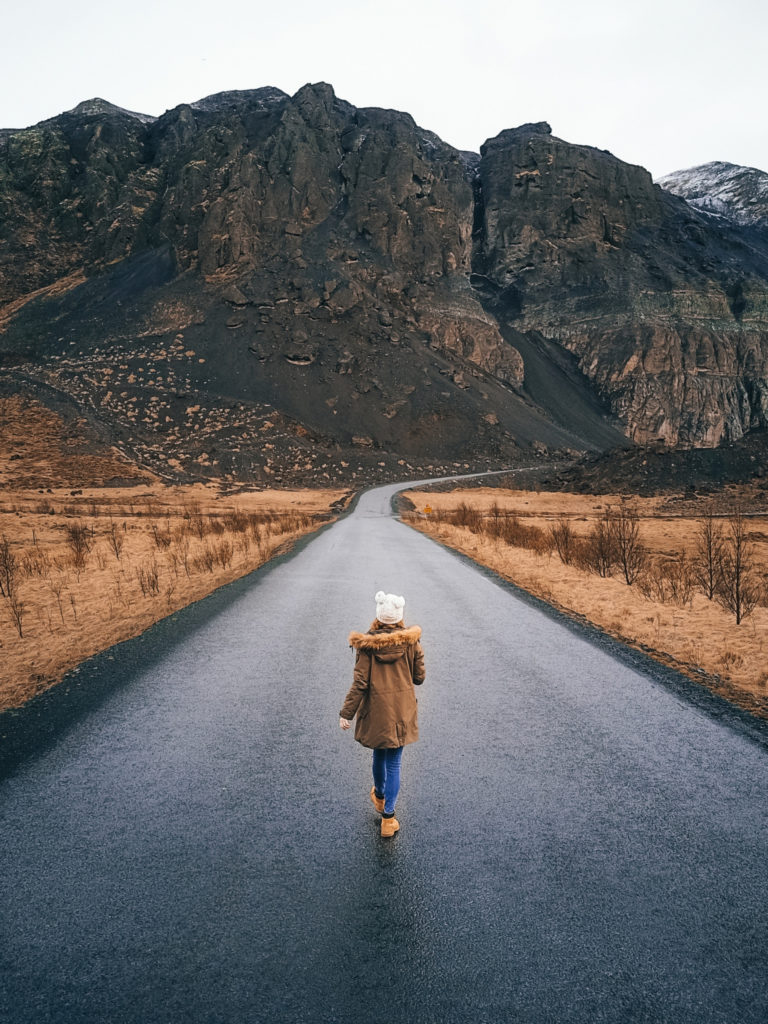 8. An Icelandic Road Trip
Iceland
There is nowhere more surreal than visiting the land of fire and ice. Sure, that statement might be contested. But we're fairly certain that no matter who you ask, Iceland is one of the top picks for an epic adventure. And if you time your visit right, you can choose what type of adventure you'll have. Those feeling extra adventurous will be able to make the most out of a winter visit, when crowds are few and far between but the weather is heavily changeable. However, this is a great time to visit if you're really seeking adventure, snowy peaks and hidden gems. Just be sure to plan your adventure a long way ahead, as not all seasons enjoy the quiet and secluded nature of winter. Summer sees many tourists making their way to Iceland for a road trip, so you can rest assured it will be quite a different experience. If you plan ahead you really can't go wrong.
Read more: 10 Places not to miss in Iceland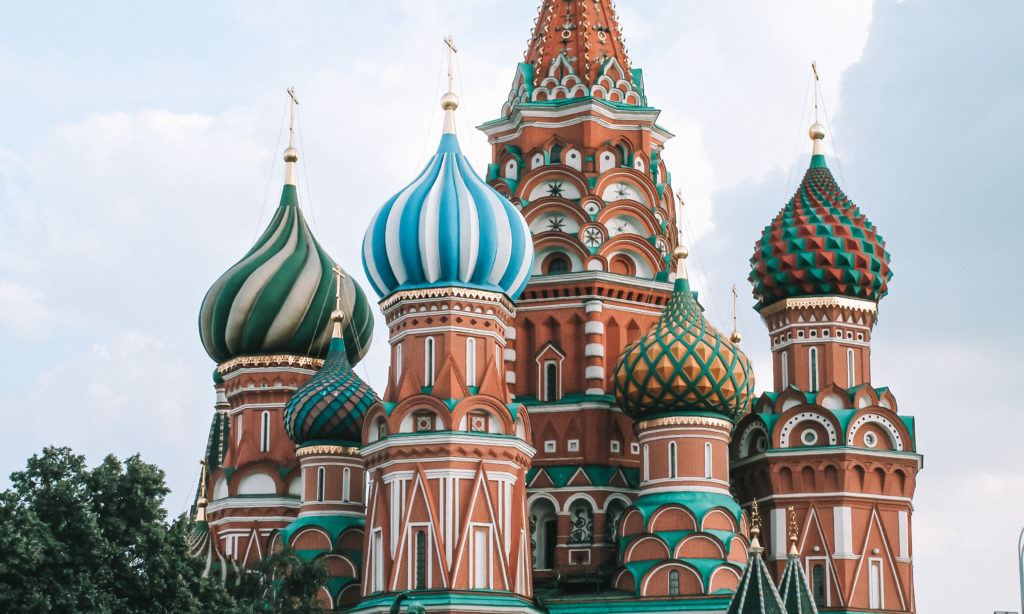 9. Cruising the Russian Waterways
Russia
Russia is not a country on every traveller's bucket list but if you ask me, it should be. My trip to Russia in my early twenties was one of my favourite travel memories. As a self-confessed Russian history buff, there were many reasons I fell in love with the history and culture of this country. But there are many things I didn't get the chance to do as I didn't plan as far in advance as I would have liked to. For that reason, you should certainly aim to plan ahead when visiting Russia. And arguably one of the best ways to see this country is via waterways, cruising from Moscow to St Petersburg, Russia's current and ancient capital respectively.
Read more: The World of Wanderlust Guide to Moscow
10. Visit the Pyramids of Giza
Egypt
If you've been to Egypt you will know it is entirely possible to plan a trip last minute. In fact, many of the sights and attractions are best booked when you arrive in the country to secure a better deal. However, there's no harm in planning ahead. Egypt is a country that will be best enjoyed at a slower pace and if you can, combined with a few other countries in the region.
Read more from the solo travel archives